Erdogan revokes "resistance to coup attempt" ahead of elections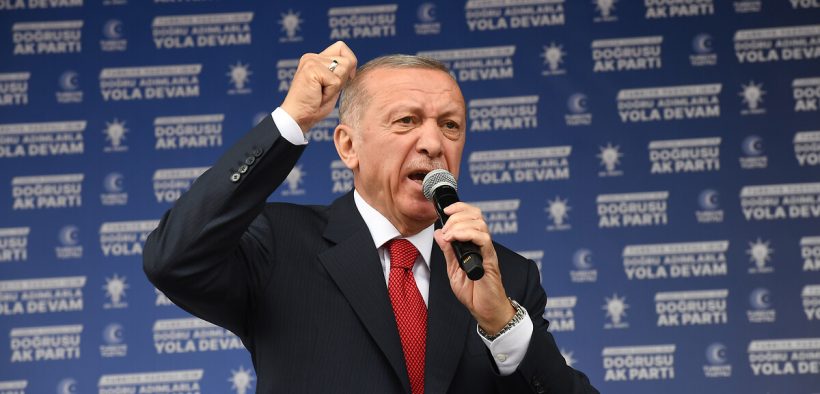 Turkish President Tayyip Erdogan has reminded his supporters of the resistance against the coup attempt of 2016 ahead of the upcoming presidential elections adding to reactions sparked by his recent remarks which said "Turkish nation would not hand over the power to the opposition"
"No matter what kind of attacks we face, we will not cast a shadow over the will of the people and our democracy. Just like on the night of July 15 (2016), if necessary, we will protect our independence and future at the cost of our lives," Erdogan said on Twitter.
In July 2016, a faction within the Turkish military attempted a coup to overthrow the government and President Erdogan. The coup attempt failed after Erdogan supporters took to the streets, resulting in over 250 deaths and more than 2,000 injuries.
Erdogan's speeches have been growing increasingly aggressive, and he recently challenged the legitimacy of a possible win by the opposition, claiming that Kilicdaroglu is trying to win the presidency with the support of the outlawed PKK (Kurdistan Workers' Party)
"My people will not hand this country over to some one who has become the president with the support of Qandil," he said during an election rally on May 1.
Erdogan's comments were echoed by Binali Yildirim, the former prime minister and deputy chair of the ruling Justice and Development Party (AKP), who referred to the elections as a "vote for the struggle of independence."
Turkish Interior Minister Suleyman Soylu took one step further and labeled the upcoming presidential and parliamentary elections as a "coup attempt" by the West. He referred to the failed coup attempt of July 15, 2016, and warned that the May elections could be a "political coup attempt."
Source: Gerçek News