Imamoglu warns of takeover of Istanbul if Erdogan wins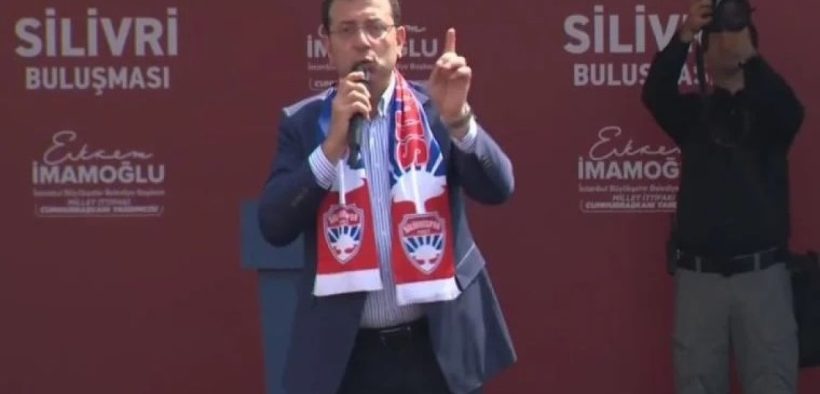 Istanbul Mayor Ekrem Imanoglu, who is running for vice president, said on Sunday that the results of the presidential election runoff on 28 May will likely also determine the fate of the local government in Istanbul.
A Turkish court sentenced Imamoglu to a prison term of two years, seven months and 15 days in mid December for insulting the officials of Turkey's top election authority, and decided to impose a political ban on him. While the ruling was appealed, it still destroyed the prospect of Imamoglu running for president since the appeals court could uphold the decision ahead of the elections and that could leave the opposition without a candidate.
The speaker for the members of the ruling Justice and Development Party's (AKP) in the Council of Istanbul Metropolitan Municipality said on Thursday:
"Allegations have piled up against Istanbul Mayor and his administration. Once the elections are over, we'll deal with him personally. Just some patience."
Implying that the appeals court may confirm the ban against him immediately after the runoff and he might be removed from his post, Imamoglu said at an election rally in Istanbul:
"They have all sorts of things in their minds. One said 'We'll deal with Imamoglu the day after the elections.' The people will not let you remove Imamoglu."
Source: Gerçek News