Russia swiftly responds to Baku's criticism over the occupied Ukrainian elections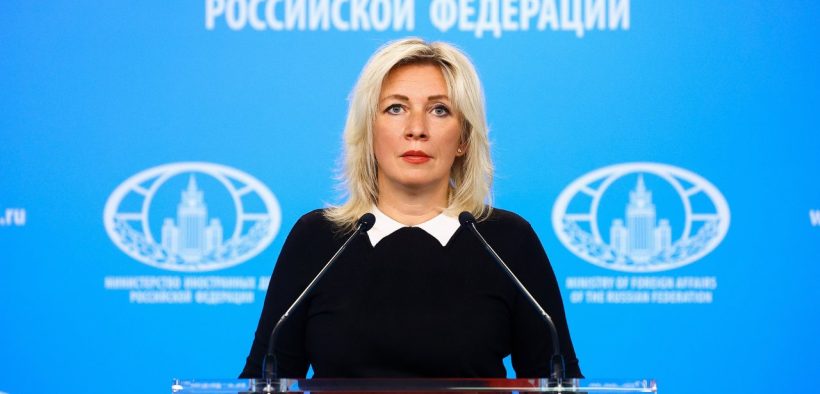 Baku has raised concerns over Russia's recent election activities conducted on September 9 in Ukrainian territories under Russian occupation: Donetsk, Luhansk, Zaporizhzhia, and Kherson. These elections, overseen by Russian authorities, were organized to choose regional legislatures.
Maria Zakharova, the spokesperson for Russia's Foreign Ministry, was quick to respond. As reported by OC Media, the Russian diplomat urged Azerbaijan to demonstrate the same regard for territorial integrity that Russia is expected to uphold. "Our Azerbaijani counterparts should be familiar with the intricate history of these regions," Zakharova commented, suggesting that Baku's criticisms did not align with the historical camaraderie shared between Russia and Azerbaijan.
It's noteworthy that while Russia has maintained peacekeeping forces in the Nagorno-Karabakh region since the end of the Second Nagorno-Karabakh War, it has steered clear of commenting on the recent presidential election outcomes in Nagorno-Karabakh.
Ahmad Alili, director of the Baku-based Caucasus Center for Political Analysis, provided his perspective to OC Media amidst the silence from Baku on Zakharova's remarks. He anticipates Azerbaijan adopting a neutral position on this matter. Alili underscored the evolving co-dependency in Russian-Azerbaijani relations, highlighting that peace negotiations between Azerbaijan and Armenia might eventually facilitate enhanced communication and transit connections between Russia and Turkey.
Reflecting on the mutual diplomatic support between Azerbaijan and Ukraine since Russia's 2022 incursion into Ukraine, Alili believes Russia has opted to overlook this camaraderie. Dispelling concerns of a growing divide, Alili remarked, "I don't view the current frictions between Russia and Azerbaijan as anything beyond standard diplomatic exchanges."
Source: Gerçek News