Turkey: The big business of academic ghostwriting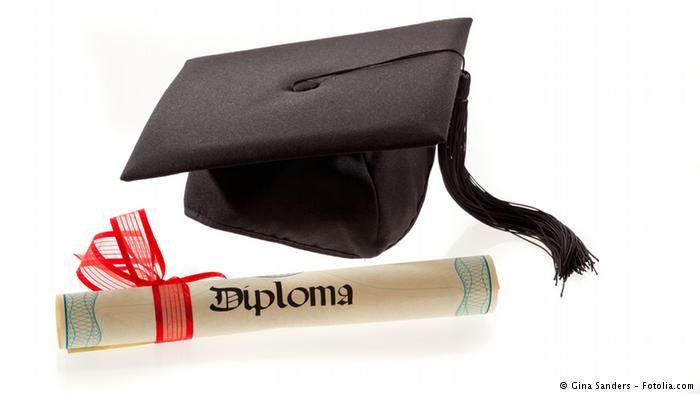 In Turkey, many students are using ghostwriting services to write final papers and dissertations. DW takes a look at what has become a booming business.
Turkish universities are facing a new, not very academic challenge: ghostwriting. From bachelor's and master's theses to doctor's dissertations — almost any form of written academic paper can now be ordered, for a price, from specialized companies.
Particularly at private universities, there is a veritable boom in such ghostwriting. Turkey has 63 private universities, most of them established within the past five years.
A short search on online academic forums found that some 50 companies are operating on this ghostwriter market. They ask for the equivalent of between €500 and €3,000 ($567 and $3,400) per paper. That tots up to revenue of more than €25 million per year.
Private universities to blame?
According to Dr. Gorkem Dogan, the chairman of "Egitim Sen," a union for those working in education and academia, this significant rise in the number of ghostwritten dissertations has been caused solely by the uncontrolled increase in the number of private universities.
Dogan recalled the fact that many university teachers lost their jobs when a state of emergency was imposed following the failed coup of June 2016. Many more than 100,000 public service employees were formally suspended from their jobs, while more than 6,000 academics were made unemployed just by a special decree from President Erdogan.
"It may be hard to prove whether the suspension of these academics caused the marked increase in ghostwriters or not. But it is a fact that the suspensions were another real blow to Turkey's already shaken academic sphere," Dogan said.
The main users: Medical students
A DW reporter pretending to be a student writing his master's thesis asked a representative of a ghostwriting company about the going prices.
The employee said that he himself was an academic. "I am also on the examination board for both the doctoral viva and the thesis defense," he said. "I write any academic paper for 7,000 Turkish liras (€1,200)."
Source: DW