Victims of gov't's anti-coup fight likened to Feb. 28 coup victims on 22nd anniversary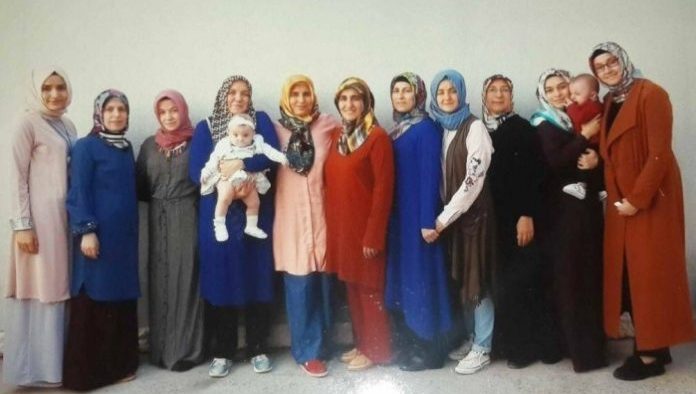 PHOTO: Medya Bold
Feb. 28 marked the 22nd anniversary of a military intervention, dubbed the Feb.28 postmodern military coup, which introduced heavy restrictions on the lives of pious people in Turkey, particularly for headscarf-wearing women. Today, more than 50,000 people, 17,000 of whom are women who mostly wear headscarves, are behind bars as part of an anti-coup fight carried out by the Turkish government in the aftermath of a coup attempt on July 15, 2016.
The Turkish government accuses the Gülen movement of masterminding the failed coup in July 2016 and labels it a "terrorist organization," although the movement strongly denies involvement in the coup attempt or any terrorist activity.
A coalition government led by a now-defunct conservative party, the Welfare Party (RP), which was the party of then-İstanbul mayor and current President Recep Tayyip Erdoğan, was forced to resign by the Turkish military on Feb. 28, 1997 on the grounds that there was rising religious fundamentalism in the country.
Thousands of women had to quit university or their public jobs due to a headscarf ban that began to be strictly implemented while millions of people were blacklisted simply for being pious Muslims and observing the rituals of Islam.
Erdoğan's Justice and Development Party (AKP) government, which came to power as a single-party government in 2002, has for years condemned the practices of the Feb. 28 regime, saying that it ruined the lives of millions of people in the country. The AKP even made the generals who played a role in the Feb. 28 coup stand trial.
However, a heavy crackdown the AKP government has been carrying out against followers of the Gülen movement under the pretext of an anti-coup fight has prompted many to compare the Feb. 28 coup era with today, when more than 500,000 people have been detained and 50,000 others sent to jail over alleged links to the Gülen movement.
A photo recently taken at Bursa Prison showing headscarf-wearing women from all walks of life — teachers, housewives, some with their babies – led to many comments suggesting that it was the Feb. 28 of Erdoğan today.
All the women in the photo are jailed due to their real or alleged links to the Gülen movement, facing terrorism charges.
During the government's ongoing anti-coup fight, many pregnant women have been jailed and some have given birth while in prison, while others have been sent to jail with their babies from the delivery room.
There are more than 700 children in Turkey's jails today who stay with their jailed mothers.
Source: Turkish Minute