Families shattered in Turkey's post-coup attempt crackdown – report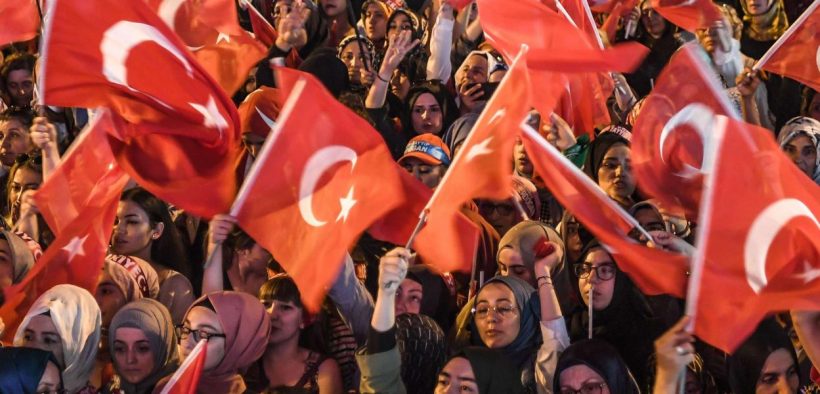 By Dicle Esiyok
The arrest of tens of thousands of people during two years of emergency rule following a 2016 failed coup in Turkey has devastated countless families, leading to more divorces, increased violence against women, and social stigmatisation, an opposition member of parliament said in an extensive report.
Ömer Faruk Gergeroğlu, a veteran human rights activist and deputy for the pro-Kurdish opposition Peoples' Democratic Party (HDP), said that some 38 percent of the roughly 130,000 people summarily sacked from public sector jobs under emergency rule had reported that their marriages and families had been severely affected.
While government critics of all shades were caught up in the clampdown, its focus was on members of the secretive Islamist Gülen movement blamed for the plot. Some 250 people were killed when officers loyal to the coup took tanks onto the streets and aircraft bombed buildings and strafed civilians.
Meryem's brother and his wife were among those caught up in the wave of arrests that followed the failed putsch. Meryem said the couple's children refused to go to school after their parents were jailed. The couple meanwhile turned against each other while each was in prison and they later divorced.
Meryem blamed conditions in Turkey's overcrowded prisons. "People's psychology is already bad, but they start nurturing grudges. Their prisons were changed a couple of times. Now both of them are trying to get used to their fourth prisons. Their trials have been delayed. As they felt like they were unable to do anything, they got frustrated with each other," she said.
The Turkish Statistical Institute said on two weeks ago that divorces in Turkey had increased by 10.9 percent from 2017 to 2018. The number of couples who got divorced in 2018 was 142,448, up from 126,164 in 2016. Though changing cultural norms and economic difficulties play an important role in higher divorce rates, political problems also influence families.
According to Gergerlioğlu's report, 48 percent of those who got divorced after the failed coup said their families had collapsed after at least one of the partners had lost their jobs via decrees issued under emergency rule.
Şehriban was pregnant when she was sacked under emergency rule. During that period, she was diagnosed with diabetes and hypertension, then had toxaemia and lost her baby. "I was almost isolated from the society, I was treated as if I had a plague," she said. Her husband left her and his family told everyone that contacting her might put them in danger.
The Platform for Rights and Justice, established in 2016 by a group of human rights defenders, last year estimated the number of people sacked or arrested under emergency rule and their close family members was in excess of 1.2 million people. Emergency rule was lifted in July last year, but for those left without jobs and struggling to make a living, the nightmare is far from over.
"We got divorced one month after I was sacked. I suddenly found myself both without a job and without a spouse. I had to face so much hardship as a woman with two sons, alone, unemployed, who has to pay the rent and who has no savings," said Zeynep, a former teacher.
Zeynep said some of her relatives stopped calling her, as they were afraid her phone was tapped.  Her son had problems at his high school as he was called the child of a terrorist.
"I became someone who hides her past, though I was a teacher loved by her students. I became filled with frustration and grievance, as I cannot talk about my past in the social circles I join. I cannot recognise myself anymore," she said.
Being dismissed from a public sector job by decree makes it very hard to find another job. No reasons for dismissal are given and even private sector companies are wary employing such people.
"I worked as a street vendor. I tried to sell books in schools, but the Ministry of Education did not allow me. I started working in construction, but had to stop after a week as I was almost killed," Cemile said. In the meantime, she also got divorced. Cemile said she was not allowed to see her child, who is now four-years-old.
Economic and psychological difficulties have also led to an increase in domestic violence.
Aysel said she had never been beaten by her husband before she was sacked from her job. But, she said, the domestic violence started soon afterwards, and feeling discredited by society and helpless and hopeless about the future, she said she could not find the strength to get divorced.
"I cannot make decisions independently. I have a daughter, I am very worried about the future of both myself and my daughter," she said. After being dismissed from her job, Aysel said she did leave the house for almost two years. "I feel a rage against life, I feel sad and crushed."
Source: Ahval News