William Blair sells lira citing U.S. crisis risk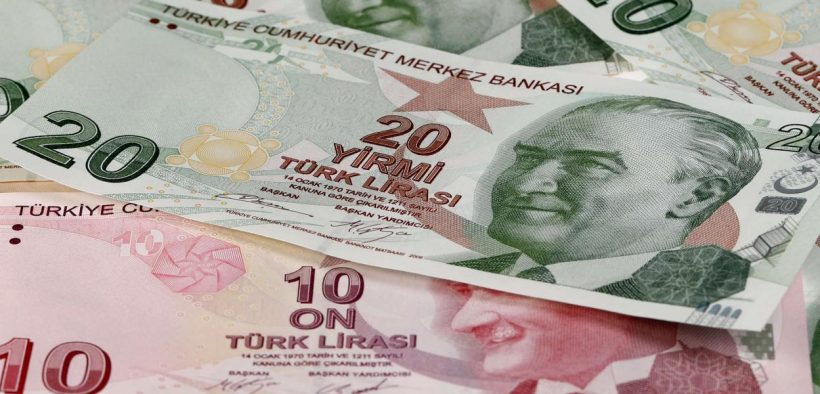 William Blair & Company, which manages about $100 billion in assets, cut its positions in the Turkish lira citing the possibility of another political crisis with the United States.
Turkey probably won't back down from plans this year to purchase S-400 air defence missiles from Russia and the United States is unlikely to drop its opposition to the plans, raising the spectre of new economic sanctions on Turkey, said Thomas Clarke, partner and portfolio manager for William Blair's Dynamic Allocation Strategies team.
"U.S. President Donald Trump has not intervened directly in this issue to date but may do so," Clarke said in comments published by Guru Focus. "The U.S. doesn't have much to lose from escalating disagreement."
Turkey's overheating economy was tipped into a currency crisis last summer after President Recep Tayyip Erdoğan refused to release U.S. pastor Andrew Brunson from custody on terrorism charges, prompting Trump to impose economic sanctions on the NATO member. The lira slumped to a record low against the dollar in August, losing almost a third of its value last year. The economy is now in a recession.
Clarke said that while slowing inflation and tight monetary policy – the central bank has kept interest rates at 24 percent since September – are favourable for the lira, the Chicago-based investment company has still lowered its exposure.
"There is now a growing chance that geopolitical risks will rise in a repeat of last summer, with a Trump versus Erdoğan confrontation on the defence issue," he said. "We're still long, but given these geopolitical risks, our position is now reduced.
"We will watch the situation and consider increasing our position at more attractive levels if this geopolitical issue creates a bigger opportunity."
The lira fell 0.2 percent to 5.477 per dollar at 1:28 p.m. in istanbul on Tuesday, extending losses this year to 3.4 percent.