Erdogan Revives Unorthodox Theory on Interest Rates, Prices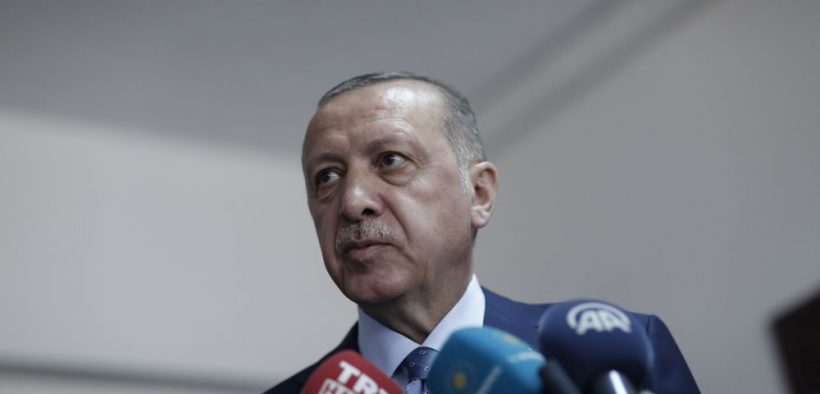 Turkey's President Recep Tayyip Erdogan revived his unorthodox theory on the relationship between prices and the cost of money three days before municipal elections, saying consumer inflation will slow if Turkey lowers interest rates.
The recent volatility in the lira and other financial assets is the result of an attack by Western countries led by the U.S., but their plot to influence sentiment ahead of the March 31 vote has been foiled, Erdogan said in a meeting with young people broadcast on social media.
The fluctuation in the lira "is a U.S.-led operation by the West to corner Turkey," Erdogan said. "The inflation rate will drop as we lower interest rates."
Turkish markets have been rattled repeatedly in recent years by Erdogan's forceful opinions on monetary policy, with the president describing himself as "an enemy of interest rates." His fierce opposition to tightening monetary policy was widely seen as one of the factors preventing the Turkish central bank from acting in the face of a run on the lira last year.
But in recent months, his uncharacteristic silence kept the central bank out of his firing line, even after it raised its main rate, the one-week repo, by an unexpectedly hefty 625 basis points in September. The bank has tripled the repo rate in the past year, to 24 percent, stabilizing the lira.
The lira declined against the dollar earlier Thursday as local accounts continued to accumulate foreign currency. It was trading 4.8 percent lower at 5.5963 per dollar at 2:31 p.m. in Istanbul.
By Cagan Koc
Source: Bloomberg