Weeks after Erdoğan threat, ANZAC events to proceed with high security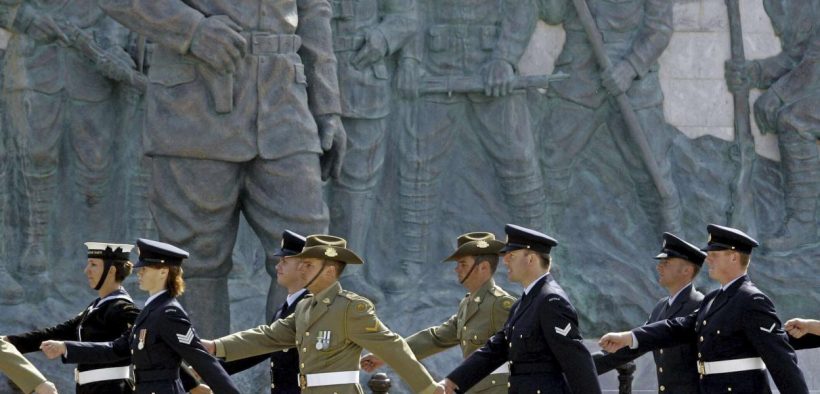 Some 1,500 New Zealanders and Australians are expected to attend Wednesday's ANZAC Day commemorations in Turkey, one month after President Recep Tayyip Erdoğan's threat to send hostile visitors from those countries home in coffins sparked a diplomatic row.
Held every April 24, the event recalls the 1915 World War One battle between defending Ottoman forces and an assault by British and French forces and troops of the Australian and New Zealand Army Corps (ANZAC) trying to capture the Gallipoli peninsula.
Campaigning for Turkey's March 31 elections, Erdoğan visited Gallipoli and suggested a repeat of the battle, in which Ottoman forces fought off the invaders. He seized on the New Zealand mosque attacks, which had happened a few days prior, to portray Turkey as under threat.
"Your grandfathers came and saw that we're here. Then some of them walked back, while others left in coffins," Erdoğan said. "If you come with the same intention, we'll be waiting for you."
New Zealand dispatched its foreign minister to speak with Erdoğan, while Australian Prime Minister Scott Morrison said all options were on the table in response. "I understand the deep offence Australians would be feeling about this. It is truly upsetting," Morrison said.
Tensions eased in the days after, and and this week New Zealand's Ambassador to Turkey said the Christchurch mosque attacks had ultimately strengthened relations between the two countries.
ANZAC events are now expected to go forward, with high security. Attendees will go through airport-style X-ray screenings, with bags searched and all liquids and gels confiscated, before being allowed onto the commemorative sites.
The New Zealand government lead for the commemorations, John McLeod, said Turkish authorities, which are in charge of security, had been providing strong support.
"They have put a lot of resources into this and things are pretty much the same as they were last year," McLeod told New Zealand's Radio NZ.
Of the 1,500 Australians and New Zealanders registered to attend, about 500 are from New Zealand. They are mostly between 18 and 35 years old and two-thirds female, according to McLeod.
France, the United Kingdom and Ireland will also hold services on the peninsula, in addition to a large Turkish event commemorating the Ottoman victory, which was led by Turkey's founder, Mustafa Kemal Atatürk.
McLeod said it was important to acknowledge the Turks who allowed New Zealand and Australia to commemorate the invasion.
"This is a really special place and it is a real privilege every time I go out on to the peninsula," he said. "I feel it is really important when we come into this space and to remember and honour those who served and died here."
Source: Ahval News