Turkish politics in perpetual crisis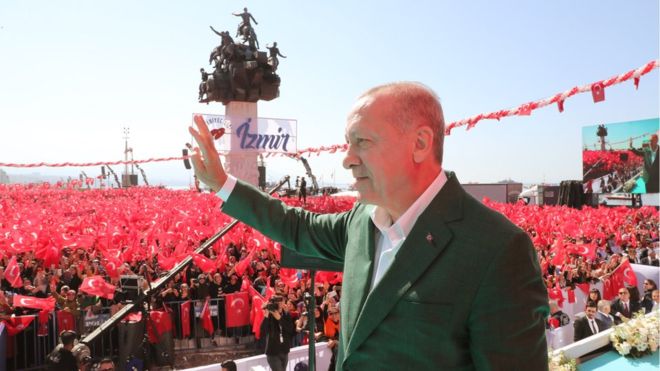 Two recent developments signal the political crisis in Turkey is likely to deepen.
The first was a speech made by Devlet Bahçeli, the leader of the far-right Nationalist Movement Party (MHP) that is allied to the government of President Recep Tayyip Erdoğan. Bahçeli said a rerun of the election for mayor of Istanbul, won by centre-left main opposition candidate Ekrem İmamoğlu, was a matter of national survival. His speech was laced with racist and anti-democratic rhetoric, saying should not concede to its enemies, even if they win elections and criticising İmamoğlu for his regards to Armenians and Greeks. Bahçeli plainly wanted the state to adopt an ultra-nationalist and authoritarian stance.
The second development was the attempt to lynch Republican People's Party (CHP) leader Kemal Kılıçdaroğlu at the funeral of a soldier killed fighting Kurdish militants.
With these two developments in mind, let us analyse the current state of Turkish politics.
Turkey's political system is almost dysfunctional. The presidential system, adopted after general elections last June, has failed to provide an effective governing model. There is chaos at every government level, there is no effective government at all, and even ministers have to a great extent lost their importance.
Along with the administrative crisis, Turkey has another serious problem; an economic crisis that has almost paralysed the president. It is very unlikely that Erdoğan may be able to bring about an economic recovery.
Ahmet Davutoğlu, as former prime minister and the head of the AKP, published a statement in which he strongly criticised Erdoğan. A few days before, Abdullah Gül, a former president and AKP founder, also strong warned the party. It is now very likely they will establish an alternative party. A new party led by such former leading AKP figures such as Davutoğlu and Gül, would be a serious blow to Erdoğan. The president is a charismatic leader, but charisma depends on ongoing success. Faced with defeat in local elections, foreign policy and the economy, Erdoğan has problems leading his constituency.
Given such deep-rooted problems, Erdoğan has limited options.
Some argue the president will steer a path towards political normalisation. Such pundits argue Erdoğan might resign from the AKP leadership to regain popular support as a non-partisan president. It is clear that a large part of society is not happy with having a partisan president.
But normalisation might not help Erdoğan. As long as the economic crisis persists, no his popular support is likely to weaken. Economic problems are the biggest issue that threatens Erdoğan's political future. If Erdoğan loses hope for a quick economic recovery, he would not accept any kind of normalisation, as it would not help his survival strategy.
This brings us to the second option; more authoritarian policies. That is what Devlet Bahçeli, Erdoğan's ally, wants the country to embrace by saying the country was in such a state of deep crisis that even election results should not be recognised.
Bahçeli is not alone in calling for more radical authoritarian policies. There are also radical within the ruling AKP. Even some leading MHP and AKP figures did not shy away from endorsing the mob that attacked Kılıçdaroğlu.
It seems the ultra-nationalist and authoritarian discourse of the MHP has come to dominate the Islamist AKP. Bahçeli's statement can be seen as a manifesto for ultra-nationalism to become the dominant ideology of the AKP-MHP alliance. It is a narrative that Erdoğan and other leading AKP figures have used.
While Turkey has already become an authoritarian country and any further step in that direction would mean it loses its democratic elements altogether. There is no more space for further authoritarianism in Turkey. A few more steps in that direction would be to declare it a regime in which even elections have no place.
By Gokhan Bacik
Source: Ahval News