Turkey demonstrates how to bungle a currency crisis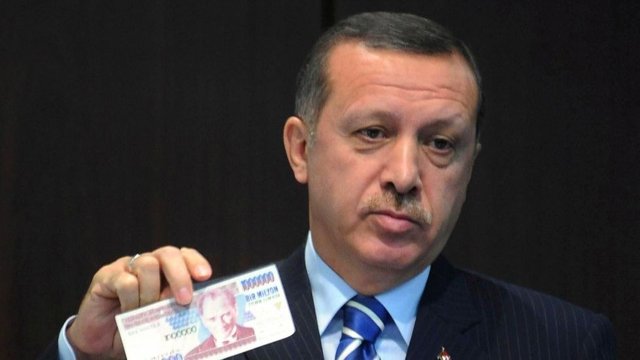 If you ever wanted to learn how to not handle a currency crisis, you should observe the way President Recep Erdogan is mismanaging the Turkish lira.
This mishandling substantially heightens the likelihood that Turkey will soon default on its external debt mountain. That in turn could cast a dark cloud over the rest of the emerging market economies' prospects as well as over those European — especially Spanish — banks with high Turkish debt exposure.
That Turkey is in the grips of a vicious currency crisis can be in little doubt. Indeed, after Argentina, the country has the dubious distinction of having the world's second-worst performing currency.
After plunging by some 30 percent in 2018, the currency has lost a further 14 percent in value in 2019 and is showing no signs of stabilizing.
At the heart of the swooning Turkish lira has been the loss of domestic and foreign investor confidence in the Turkish government's ability and willingness to correct the large economic imbalances built up by years of overly easy monetary and fiscal policies.
In this regard, it has hardly helped investor confidence that inflation has been allowed to rise to 20 percent or to four times the Turkish central banks' official inflation target. Nor has it helped that President Erdogan has leant heavily on the central bank to refrain from raising interest rates to stem the currency's slide and to curb inflation.
Sadly, there are all too many other ways in which President Erdogan seems to have gone out of his way to undermine confidence in the currency. These include his having got rid of competent economic officials in favor of yes-men (like the minister of Finance, who happens to be his son-in-law) to run the economy.
To make matters worse, Erdogan has overturned the Istanbul local election and has soured Turkish relations with the United States due to his close cooperation with Russia on defense issues.
Turkey's exceedingly high level of short-term external debt and the fact that its corporate sector has borrowed excessively in U.S. dollars make its crisis that much more dangerous to its economic health.
It is estimated that over the next year, Turkey has as much $180 billion in external debt service payments to make at a time that its international reserves have already dwindled to around three months of import payment.
It is also estimated that its corporate sector has borrowed as much as $300 billion in U.S. dollar terms, whose servicing burden becomes all the more onerous as the currency falls and the economy contracts.
It's regrettable that President Erdogan is showing no sign of urgency in addressing the currency crisis and is in fact adding to political uncertainty by forcing a rerun of the Istanbul local election. This risks having the currency succumb to another round of its vicious cycle.
A weakening currency could very well lead to corporate bankruptcies that further erode investor confidence that leads to a further currency weakness. That in turn could add to further political instability, which would be yet another factor contributing to currency weakness and to a draining of investor confidence.
One has to hope that President Erdogan soon recognizes that, once lost, investor confidence is difficult to restore. That might induce him to do something radical like call in the International Monetary Fund for help or fire his minister of Finance to show that he has become serious about breaking the downward economic spiral.
If he does not do that the rest of the emerging market economies and the Spanish banking system should brace themselves for economic shock waves coming from a Turkish debt default.
By Desmond Lachman –  is a resident fellow at the American Enterprise Institute. He was formerly a deputy director in the International Monetary Fund's Policy Development and Review Department and the chief emerging market economic strategist at Salomon Smith Barney.
Source: The Hill