US journalist branded as terrorist by pro-government Turkish daily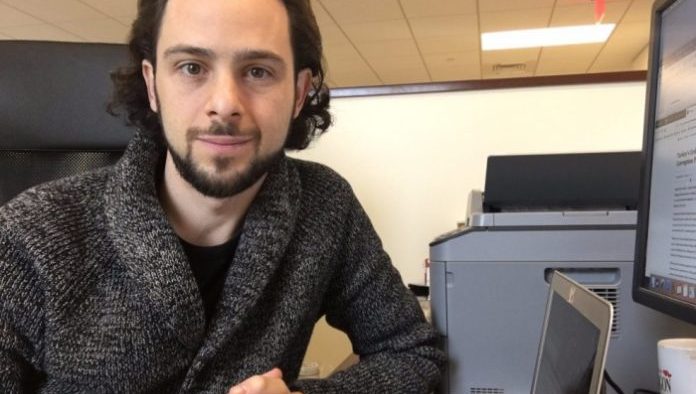 An editorial published by Turkey's pro-government Daily Sabah labeled New York-based journalist Adam Klasfeld as an agent for the Gülen movement, which the Turkish government considers to be a terrorist group.
Klasfeld on Wednesday tweeted that an unsigned op-ed in Daily Sabah called him an "American reporter who is known for his coverage of the Halkbank trials in New York and carrying out the activities of FETÖ within the scope of uncovering Turkey's lobbying activities in the US," using the derogatory term coined by President Recep Tayyip Erdoğan and the Turkish government to refer to the Gülen movement.
Klasfeld slammed the op-ed, calling it "a naked attempt at journalist intimidation." He also referred to the Turkish daily as "a pro-Erdoğan outlet reputed to be a mouthpiece of Turkey's ruling party."
"The purported terroristic activity Sabah accuses me of is tabulating the Turkish government's ballooning lobbying expenditures in the United States (especially to Trump-linked firms), as revealed in my country's public records," he tweeted. "Classic shoe-leather journalism."
Klasfeld famously covered the Halkbank trials in New York, which involved an alleged scheme by Turkish officials to defraud US banking system and circumvent US sanctions imposed on Iran.
Preet Bharara, a former district attorney who initially led the investigation, and judge Richard Berman were also attacked by the pro-government Turkish media, which portrayed them as being Gülen-affiliated.
"Truth be told: I did not know whether to ignore the ravings of a faraway propaganda outlet, but I decided to step forward because too many Turkish journalists are languishing in prison for such preposterous claims," Klasfeld tweeted. "As Trump welcomes Erdoğan, Turkey holds the record as the world's leading press jailer."
"This absurd accusation by Turkey's state-aligned media puts me in the illustrious company of ex-U.S. Attorney Preet Bharara, a sitting federal judge, the best and brightest Turkish journalists, and leading scholars. It is something of an honor, if a complicated one.