Iran says it can be alternative to Suez after ship stuck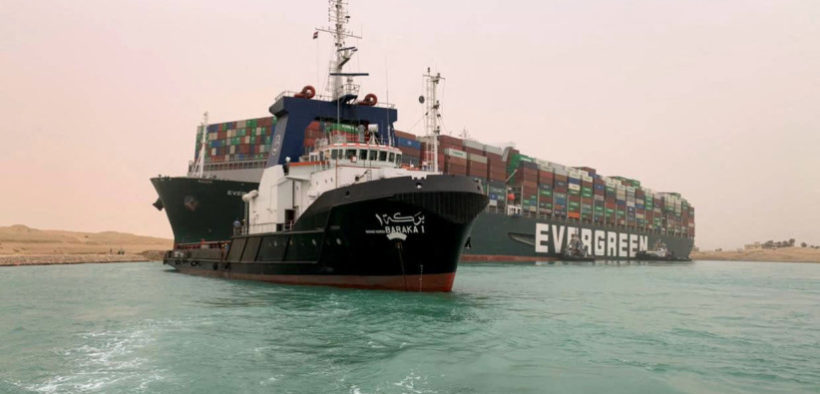 Iran wants to take advantage of the chaos in the Suez canal by proposing itself as a way to link Europe to Asia. "An Iranian diplomat says the International North-South Transport Corridor (INSTC) can serve as a low-risk, profitable alternative to the Suez Canal, which has been blocked in the past few days, causing billions of dollars in damages every day," says Iran's Press TV.
Kazem Jalali, the diplomat in question, is the Iranian ambassador to Moscow. He says that goods can reach Europe by Iran in 20 days and costs can be decreased. "Therefore, it is a superior option to replace the Suez Canal in transit," Jalali added. Iran has been seeking to develop rail and road links and rehabilitate its ports. "Iran, together with India and Russia, is pushing forward with the sea and rail corridor that could substantially reduce the time and cost of shipping goods from India to Europe," according to the report. Turkey also wants to use Russia and Iran to reach China for a trade corridor. All of these states want to make sure that Europe will be dependent on them. All of them are authoritarian and want to dominate the trade routes to play a greater role and, in Iran and Russia's view, reduce US power and western power in general.
Iran is now talking about a 7,200-km multimode route with India and Russia. Iran wants to use the port of Chabahar as a link to India. Recent Iranian reports have increasingly discussed investment in rail and ports and also seek greater connections to India and Pakistan, as well as Turkey.
Source: JP