Turkey ranks third globally for Twitter content removal requests – report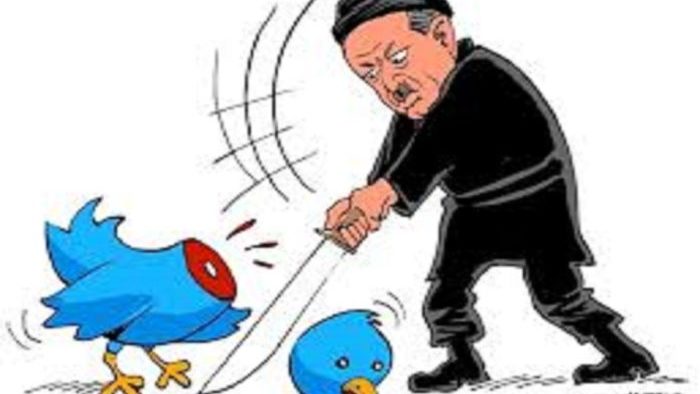 Turkey follows Japan and Russia as the countries whose governments have submitted the largest number of content removal requests, according to a report for the January-June 2021 period by the social media giant.
Turkey is among the five countries which made up for 95 percent of the total global volume of legal demands for content removal it said, in a list that also includes India and South Korea, respectively.
Requests for the removal of 43,387 posts from a total of 196,878 Twitter accounts came from the said countries, according to the report.
Legal demands from Turkey totalled 13 percent of all global legal demands, it said, despite an 8 percent decrease in accounts specified in Turkish legal demands.
The country has registered a 30 percent increase of requests compared to the previous reporting period, the report said.
The government of Recep Tayyip Erdoğan has for years been tightening its grip over social media. In July 2020, parliament approved sweeping changes to social media regulations, introducing fines, restricted bandwidth and possible bans for social media firms who break the law and giving the government sweeping new powers to regulate content.
Erdoğan's governing Justice and Development Party (AKP) is working on a draft bill focusing on punishing the spread of "false information" content on social media with a jail sentence of up to five years.
A total of 172 accounts of verified journalists and news outlets from around the world were subject to 231 legal demands, in a 14 percent decrease in the number of accounts in the first six months of 2021, according to the report, with 59 being from Turkey.
Turkey was ranked "not free" by Freedom House in its Freedom in the World 2021 index. The organisation said the government continued to expand its attempts to control online sources of news and information. Turkey's score of 35 out of 100 on social media freedom was lower than that of Rwanda, Belarus and Azerbaijan.
Source: Ahval