Turkey's intellectuals issue statement in support of Tugluk, Kavala, Aksu and Kabas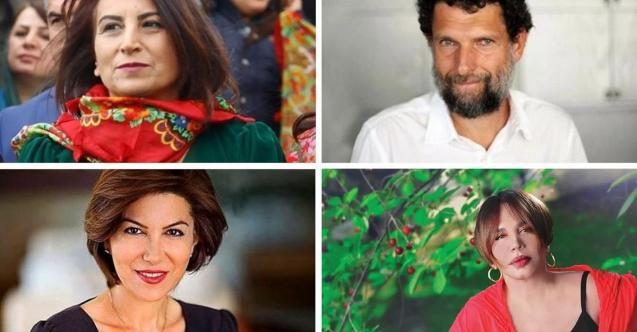 A total of 1,032 intellectuals in Turkey, including artists, politicians, lawyers, scientists and writers, released a joint statement in support of singer Sezen Aksu, journalist Sedef Kabaş, philanthropist Osman Kavala and Kurdish politician Aysel Tuğluk. 
"The excess of authority and violation of universal law in justice has become a habit, also including the Minister of Justice," they said in their statement.
"We, as people of thought, art, literature, law, scientists and citizens from all walks of life, observe with great concern that our country's administration has been rapidly moving away from democratic principles in recent years. Apart from the prison conditions symbolized in Aysel Tuğluk, threats to citizens, interference with the judiciary and unjust detentions and arrests are the last straw with the events of Osman Kavala, Sezen Aksu and Sedef Kabaş," read the statement.
"We remind that law is procedure before substance, and we ask the administrators to put an end to this attitude, which is neither compatible with law, ethics, the Constitution, nor conscience," they said.
Sezen Aksu has been targeted by Islamist groups and pro-government organizations for her song in which she calls Adam and Eve "ignorant" — released in 2017. President Recep Tayyip Erdoğan also threatened Aksu and said: "No one can defame our Prophet Adam. It is our duty to cut those tongues."
Sedef Kabaş was jailed on the weekend on a charge of "insulting" Erdoğan. Kabaş said on live TV and later in a tweet: "An ox might find his way into the palace but it doesn't make him a king. It does, however, turn the palace into a barn."
Former People's Democratic Party (HDP) deputy co-chair Aysel Tuğluk suffers from early-onset dementia. Despite her deteriorating health, authorities refuse to release her.
As for Kavala, the 64-year-old businessman and philanthropist has been held without a conviction since October 2017 for allegedly financing the Gezi Park protests and playing a role in the failed coup attempt of July 2016. Turkey refuses to release him despite the Council of Europe's repeated warnings. 
Source: Duvar