US accused of smuggling tons of grain from Syria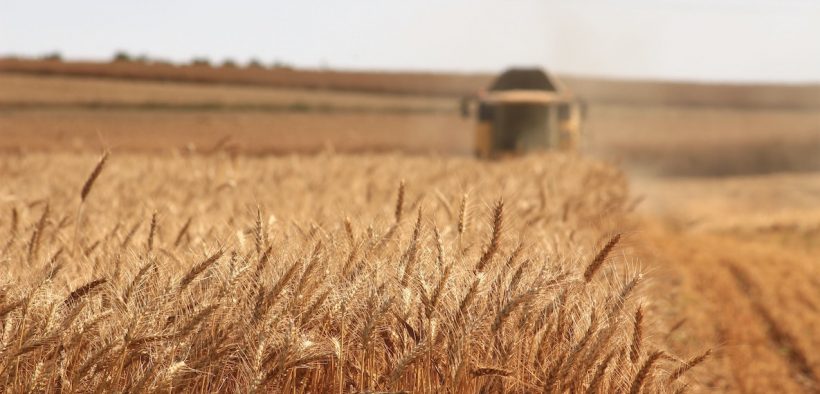 US military trucks were reported to have smuggled tons of grain from Syria's north-eastern Hasakah province via an illegal border crossing on Saturday.
At least 40 vehicles entered the semi-autonomous Kurdistan Region of Iraq via the al-Waleed border crossing in the al-Yarubiyah region, according to local sources.
The convoy was laden with wheat crops from the Jazira region of Syria and eyewitnesses claim the US trucks were accompanied by the Kurdish-led Syrian Democratic Forces.
The SDF was contacted for comment but had not responded at the time the Morning Star went to print.
Earlier this month the US was accused of stealing grain from the region when 55 lorries exited Syria via the same border crossing and headed toward the Kharab al-Jir military airport.
Washington has troops and military bases stationed in north-eastern Syria claiming its presence there is necessary as part of the fight against Isis and other jihadist groups.
Damascus however accuses the US of plundering the country's natural resources, including wheat and oil, and deems it an occupying force.
The country remains under punitive sanctions which Syrian President Bashar al-Assad has labelled a form of economic warfare designed to starve the people into submission.
Last month US government official Victoria Nuland announced a partial waiver for areas not under the government control, including regions occupied by Turkish and US forces and their allies.
She said the lifting of restrictions would enable US companies to invest in agriculture, health, education and other areas to bring much-needed investment to help reconstruction.
But critics have said the move aims to divide Syria as part of US plans to partition the country and control its resources.
Syria is bracing itself for an invasion by Turkey with Mr Assad saying his armed forces would respond through all legitimate means available.
By: Stewe  Sweeney
Source: Morning star