Baku unilaterally cancels new round of peace talks with Yerevan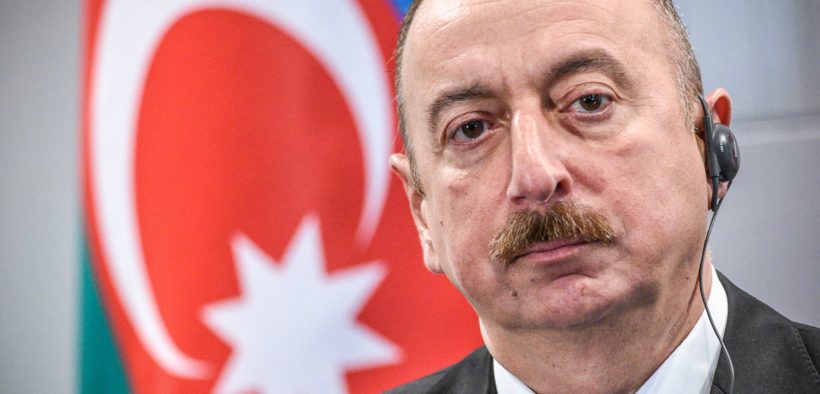 Azerbaijan's President Ilham Aliyev unilaterally cancelled a planned meeting with Armenian Prime Minister Nikol Pashinyan because of his objection to the attendance of French President Emmanuel Macron in the meeting.
Last month Macron and European Council President Charles Michel attended a meeting between Aliyev and Pashinyan in Prague.
On Friday, the Armenian foreign ministry said the meeting in Brussels should have the same format.
Aliyev told an international press conference in Baku that Pashinyan "agreed to the meeting only on condition" that Macron take part.
"That means the meeting will not take place," he said, as he accused Pashinyan of attempting to "disrupt the peace talks."
The two leaders were set to meet on 7 December in Brussels, Belgium.
Aliyev had strongly reacted on 14 October to some remarks Macron made during a TV interview two days earlier, and ruled out any possibility of him taking part in the peace talks between Azerbaijan and Armenia henceforth.
Macron had told France 2:
"The Russians have used this conflict which dated back several centuries and played Azerbaijan's game with Turkish complicity and came back to weaken Armenia which was once a country it was close to."
He added:
"Armenia is a country with which we have a unique connection. Azerbaijan launched several attacks along the border. We have condemned them. We will not leave the Armenians."
Aliyev had said in response:
"We strongly condemn and reject such statements. We do not see a possibility of France playing any role in normalization efforts between Azerbaijan and Armenia from now on."
Source: Gerçek News