Turkish prosecutors seek up to 7 years in jail for top medical association chair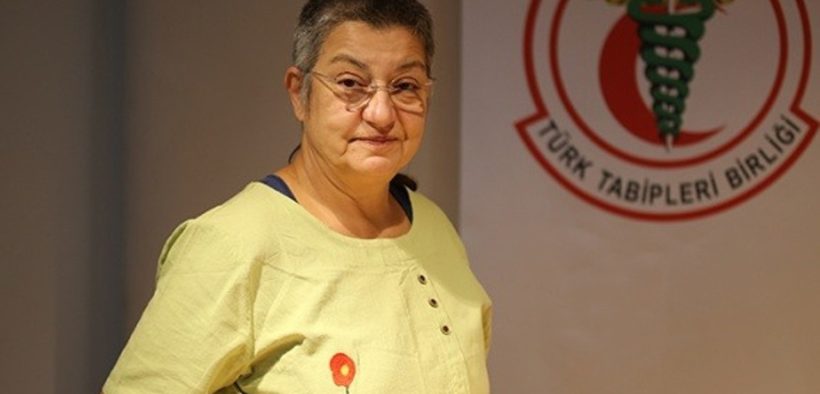 Turkish prosecutors have prepared indicment into Turkish Medical Association (TTB) and The Human Rights Foundation of Turkey (TİHV) chairs Şebnem Korur Fincancı, seeking seven years and six months in jail for her.
Fincancı is accused of "making propaganda for a terrorist organization" because of her remarks questioning the claims that the Turkish army used chemical weapons against the Kurdistan Workers Party (PKK).
Media close to the PKK published videos which reportedly showed chemical weapons being used by the army against the PKK in northern Iraq. Several Turkish officials have denied the allegations in question, including President Recep Tayyip Erdoğan.
After the allegations, Fincancı said she examined the footage of the alleged use of chemical weapons and said, "Obviously, one of the toxic chemical gases that directly affects the nervous system was used. Although its use is prohibited, we see it used in conflicts." Fincancı said independent delegations must carry out investigations in the region regarding the allegations.
Fincancı later said "As if I said that chemicals were used. I didn't say anything like that. I mean, (the footage shows) there might be a chemical effect. I say, 'This should be investigated.' In other words, it is not possible to say this in the footage."
Targeting Fincancı, President Recep Tayyip Erdoğan said, if necessary, they will change TTB chair by "legal regulation," following Fincancı's remarks.
Erdoğan further said they will change the regulation on the structure of professional organizations, so that they can "get rid of the supporters of terrorist organizations."
Moreover, Erdoğan's ally and the leader of the far-right Nationalist Movement Party (MHP) said on Oct. 25 that Fincancı's citizenship must be revoked during his party's parliamentary group meeting. Bahçeli also called for the closure of the TTB.
An Ankara court on Oct. 27 arrested Fincancı over the alleged charge of "making propaganda for a terrorist organization."
Source:Duvar English