Turkey closes airspace to flights using north Iraqi airport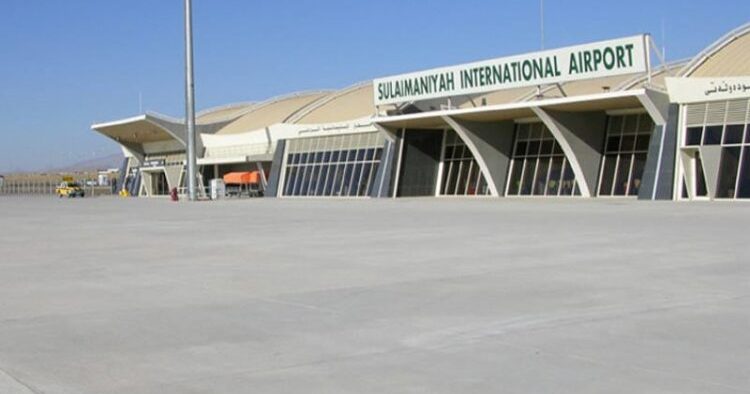 (AP) — Turkey has closed its airspace to flights to and from an airport in Kurdish-administered northern Iraq, a top Turkish official announced Wednesday, citing an alleged increase in Kurdish militant activity threatening flight safety.
The airspace was closed Monday to flights taking off from and landing at Suleimaniyah International Airport, in northern Iraq's semi-autonomous Kurdish region, Foreign Ministry Spokesman Tanju Bilgic said.
The closure was a response to an alleged increase in the activities of the banned Kurdistan Workers' Party, or PKK, in the city of Suleimaniyah, including its "infiltration" of the airport, Bilgic said in a written statement.
Bilgic said the Turkish airspace would remain closed until July 3, when Turkish authorities would review the security situation.
The decision comes weeks after two helicopters crashed in northern Iraq, killing Kurdish militants who were on board. The incident fueled claims that the PKK was in possession of helicopters, infuriating Turkish authorities.
The main U.S.-backed and Kurdish-led force in northeastern Syria later said it lost nine fighters, including a commander, in the crash, which occurred during bad weather on a flight to Suleimaniyah. The nine included elite fighters who were in Iraq as part of an "exchange of expertise" in the fight against the Islamic State group, according to a group known as the Syrian Democratic Forces, or SDF.
Suleimaniyah International Airport director Handren al Mufti said the airport received an email from Turkish Airlines on April 3 saying its flights that day and the next were canceled. A subsequent email extended the flight suspension until April 11, Mufti said.
He said airport officials received no response when they asked why the action was taken.
"I can assure everyone that we have no security issues at all, and not a single incident of security breach occurred inside the airport, but apparently there are other purposes behind their decision," Mufti said.
Turkish Airlines flew twice daily from Istanbul to Suleimaniyah.
The PKK has waged an insurgency against Turkey since the 1980s and is considered a terrorist group by Ankara, the United States and the European Union. Its members have established safe havens in northern Iraq and frequently come under attack by Turkey in the region.
Turkey also considers a Syrian Kurdish militant group, which forms the backbone of the SDF, as a terrorist organization. The United States however, distinguishes between the PKK and SDF and doesn't consider the SDF a terrorist group.
The helicopter crash also fed into a local rivalry between the two main Kurdish parties in Iraq.
Officials from the Kurdish Democratic Party, which has maintained largely good relations with Turkey, alleged after the crash that the helicopters had been originally purchased by the rival Patriotic Union of Kurdistan party, which has its stronghold in Suleimaniyah, and that they had been flying without permission from the regional government.