Turkey's prison population hits all-time high, reaching over 341,000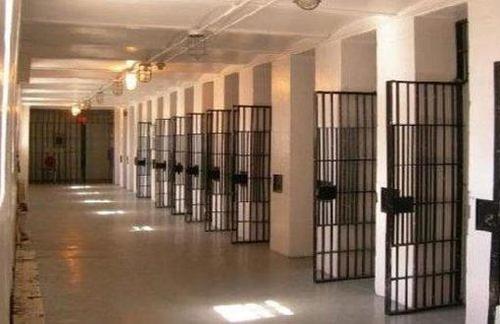 The prison population in Turkey has reached an all-time high, the latest statistics released by the Ministry of Justice showed on Friday, according to Turkey's Birgun Newspaper.
At the end of 2022, with the intensification of the economic crisis, the number of detainees and convicts reached a record-breaking high, surpassing 341,000. Theft was the most common crime, and the number of children in prisons rose to 1,373.
Although the number of inmates showed a downward trend in 2020, influenced by the pandemic, it consistently increased every year from 2012 to 2022.
Convicts accounted for 87.6% of the total population in correctional institutions, while detainees constituted 12.4%. It was reported that 95.9% of the population was male, and 4.1% was female. In Turkey, the number of individuals per 100,000 people in correctional institutions increased from 352 in 2021 to 400 in 2022. In 2022, 485 out of every 100,000 individuals aged 12 and above were locked in correctional institutions.
24% of convicts were incarcerated for theft, 8% for invasion of residential privacy, 7% for intentional assault, and 6.7% for drug production and trafficking.
The number of convicts in the 12-17 age group at the time of entry into correctional institutions was reported to be 1,373.
Source: Gerçek News