Censorship spreads to Turkey's publishing houses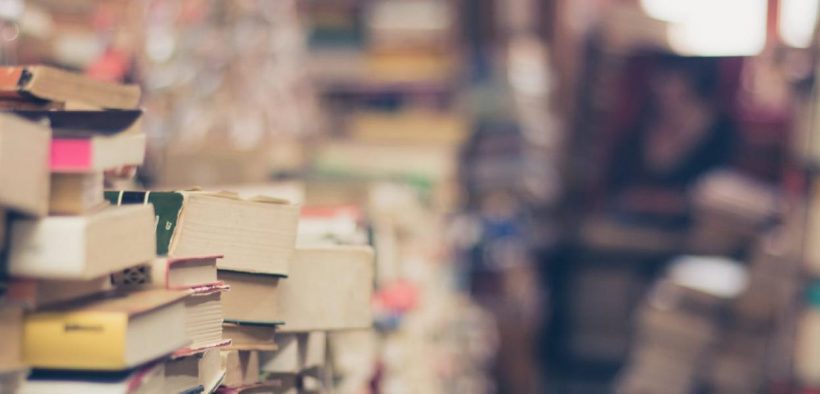 By Ahmet Kulsoy
Veteran Turkish journalist Hasan Cemal said this month that a publishing house had declined to print his latest book, saying it would get both the journalist and the publishers jailed.
"This is happening to me for the first time. It feels like dying when you are alive," he said in a column on the T24 news site.
Cemal is not the only author who has been facing self-censorship in the Turkish publishing world. Publishing houses have also declined the books of several other authors.
One of them, Oya Baydar, a novelist and a contributor of T24, sent a message to Cemal, saying her publishing house had refused to print her book, in which she aimed to compile her recent opinion pieces.
Novelist Nedim Gürsel sent a similar message to Cemal. Gürsel said that his two books, which had been published in France, had been waiting for two years for suitable conditions in Turkey.
Nurcan Baysal, an author and a contributor to Ahval, reached Cemal on Twitter, saying one of her books had not been published for more than two years for similar reasons.
Baysal, who is based in the southeastern province of Diyarbakır, told Ahval that censorship in Turkey had also been affecting publishers.
Baysal wrote a book on Turkish military operations in 2015 and 2016 against Kurdish militants in urban areas of southeast Turkey. The operations started following the breakdown of a peace process initiated in 2013 by the Turkish President Recep Tayyip Erdoğan to solve the country's more than three decades-long Kurdish conflict.
When she sent her book to her publisher, Baysal was told both she and the publishing house would face trouble if the book were published.
"This was not something I expected," Baysal said, adding that, though her publishing house had tried hard to publish the book, it had been on the waiting list for more than two years.
"It is waiting for the situation in Turkey to improve to be published. But it seems the situation will not improve, in fact it is getting worse," she said.
Baysal said that maybe it was time to consider alternative ways to publish books, by looking at examples in other countries that experience grave human right violations.
"They publish books online so that everyone can access it or use a pseudonym if the author is in danger. I am currently considering such options," the author said.
Turkey inherited a strong tradition of censorship from its predecessor, the Ottoman Empire. Banned books have been a constant reality of the republic, which has witnessed periods of authoritarian rules following military coups in its 95 years of existence.
But according to Baskın Oran, who, as an academic and author, has witnessed the periods after two military coups in 1971 and 1980, the current atmosphere of fear and repression in Turkey has gone beyond the pressure on free speech during military rule.
During the periods following the coups there was a military justice system, Oran said. "Now, there is no justice, the members of the judiciary does what 'the single man' instructs, not what the laws say."
Oran published a book in 1989 entitled "The Unwritten Memoirs of General Kenan Evren" about the leader of the 1980 coup that had a print run of nine editions. But his publisher of 17 years in 2017 declined to publish his new book, "The Unwritten Memoirs of Recep Tayyip Erdoğan", saying they would have to pay a fine and Oran would go to prison. Oran's book was later published by another publishing house.
Osman Balcıgil, a historical fiction writer, said journalist and authors had never been under such pressure.
"If I wanted to express my case via political books, I am sure my books would not be published as well," Balcıgil said.
According to a 2018 report published by English PEN, Turkish authorities prosecuted 80 authors and shut down 18 periodicals and 29 publishing houses during two years of emergency rule that  followed a coup attempt in 2016.
Among those 80 authors, three were being tried for the books they had written at the time the reports was published, while the remaining 77 were being prosecuted for being members of terrorist organisations, or for having affiliations or links with such organisations due to their newspaper articles or social media posts.
Nobody can claim the existence of a democracy in a country where people are no longer surprised when they read news reports of such bans, Burhan Sönmez, a Turkish board member of International PEN said.
"Governments with such mentality choose to narrow liberties instead of expanding them," Sönmez said, "The publishing houses become more restrained in publishing books and the author becomes more cautious and selective in choosing words. This is a siege that captivates thinking minds."
Source: Ahval News