Why Turkey needs to decide where it stands as alliances shift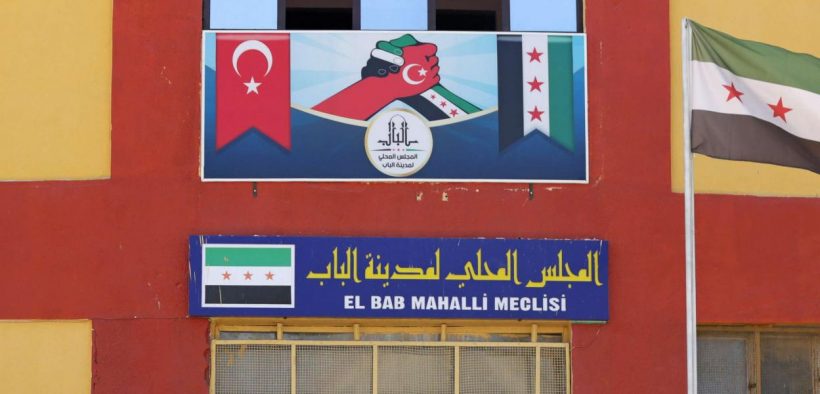 By Yavuz Baydar
As the winds of a new Cold War blow across the geopolitical landscape, familiar alliances are bound to be radically redefined.
The United States is turbulent and ailing, its policies no longer coherent. Europe, increasingly at odds with its ally across the Atlantic, is anxious about its defence capabilities vis-a-vis "the East," which is to say Russia.
China, discreetly assertive, is waiting for its golden moment and Russia is successfully combining long-term expansionist strategies with patient, well-calculated steps to project strength.
Three recent gatherings exposed the disarray in the world order.
The Middle East summit in Warsaw highlighted the magnitude of the divisions in the Western bloc.
NATO's ministerial meeting seemed an exercise in measuring the depths of differences of opinion regarding security structures in Europe and military strategies in the Middle East.
Meanwhile, a third summit took place in Russia and the trio gathered there was consciously defiant of the other meetings.
With respect to all three gatherings, it is Turkey that stands out as the power-at-large, the loose cannon whose final choices will have considerable effect on the new world order taking shape.
Ankara is undecided on almost every major issue that occupies the world powers. Turkey is torn between various positions because its internal power structure centres around one man.
Turkish President Recep Tayyip Erdogan may have forged a reputation as a masterly tactician but he also revealed himself to be a failed strategist in almost every policy area. His slaloming on tactics leaves Erdogan vulnerable to interest groups in Ankara that seek to manipulate him.
In the old world order, Turkey had established a position as one of the Middle East's four major players, along with Iran, Israel and Saudi Arabia. No longer. Yes, it is still flexing its muscles but its political objectives are unclear.
For years, Turkey has been adrift, having lost much of its credibility among traditional allies but unable to gain the trust of others, such as Russia. Meanwhile, other major Middle Eastern players are decisively working on their strategies, deepening relationships and building alliances with an eye on the new world order.
Turkey is adrift because of four major missteps in the past decade. It called for regime change in Syria; sowed division with support for Hamas and Qatar; has allegedly had sanctions-evading murky dealings with Iran, which led to a federal case in the United States, and has been unable — or unwilling — to resolve its domestic Kurdish issue.
The results of the missteps are clear. Islamic State fighters are present in Idlib; there are rifts with NATO on Turkey's purchase of the S-400 missile defence system from Russia; the impasse continues regarding the so-called buffer zone in mainly Kurdish north-eastern Syria and Turkey's economy has suffered a sharp decline.
In the circumstances, it would be unreasonable to expect any breakthrough in the conflicts in which Turkey has been involved. Erdogan's Justice and Development Party faces local elections March 31, the country's last vote until 2023. So Erdogan is investing in other tactics these days: play for time until the elections and keep all options open on all key questions.
Erdogan, however, may have run out of time on that scheme. The world order is being reshaped with speed and intensity, so much so that Turkey, a NATO member, must decide where it stands. Limbo may be destabilising for the world beyond Turkey's borders.
It is likely Erdogan and his party will emerge victorious in the local elections. Only after that will we be able to see the direction that Turkey sets sail.
Source: Ahval News