Turks least happy since records began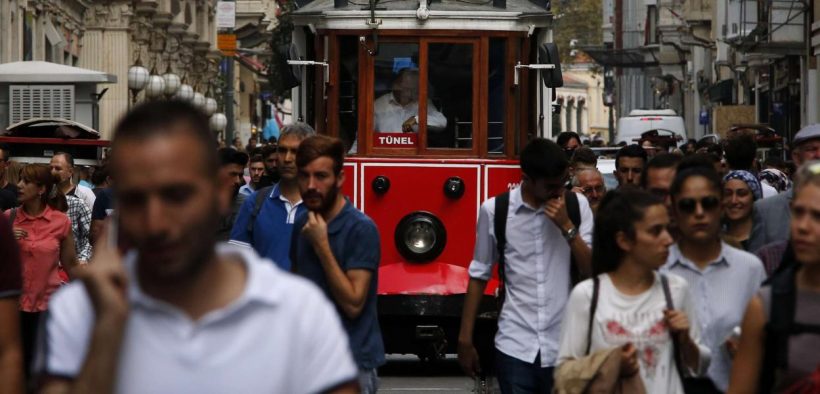 Turks may be less happy than they've ever been, according to an annual survey compiled by the country's official statistics office.
The proportion of people in Turkey saying they were happy with their lives fell to 53.4 percent last year, the lowest level since records began in 2009, from 58 percent in 2017, data from the Turkish Statistical Institute (TÜİK) showed on Friday.
Dissatisfaction with life in Turkey is on the increase after the economy tipped into a contraction in 2018, bringing the highest inflation in 15 years and a surge in interest rates. Democratic standards in the country are also deteriorating markedly, according to institutions including the European Union and Amnesty International.
The number of Turks saying they were unhappy increased to 12.1 percent from 11.1 percent in 2017, according to the figures, which were included in TÜİK's Life Satisfaction Survey, 2018. The proportion of people were neither happy nor unhappy climbed to 34.5 percent from 30.9 percent.
Living standards in Turkey are in decline. Consumer price inflation stands at 20.4 percent, the highest in major emerging markets after crisis-hit Argentina, and unemployment has climbed to over 12 percent. The cost of buying imported goods such as televisions and mobile phones has jumped due to a slump in the value of the lira – the currency slid 28 percent against the dollar in 2018 alone.
Turkey's political system has also changed after President Recep Tayyip Erdoğan strengthened his executive powers at an election in June. Opponents of the president are under threat of arrest or persecution. Scores of politicians representing the nation's large Kurdish minority are in jail on terrorism charges and Turkish police have arrested tens of thousands of people accused of complicity in a failed military coup in 2016.
The highest level of happiness was seen in people who did not complete school, with 59 percent saying they were happy. Life satisfaction was greatest among people working for the state security services with 75.2 percent saying they were satisfied.
Source: Ahval News