Turkey ranks 95th among 155 countries worldwide in Islamic values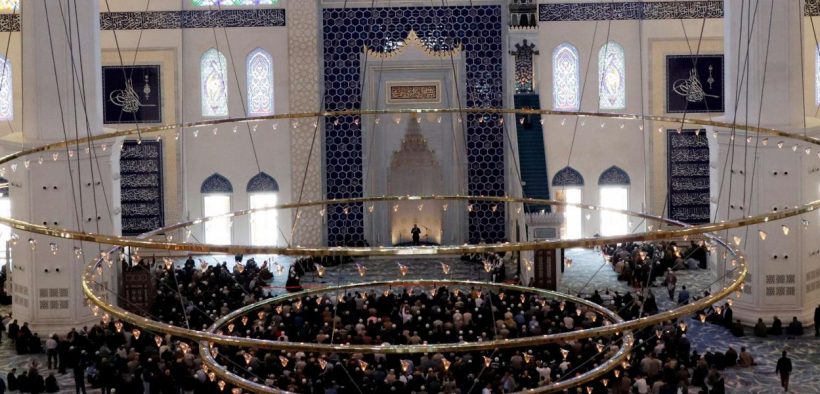 Turkey placed 95th among 153 countries in Islamic values, with non-Muslim countries nabbing the top 40 spots, according to an annual study by two academics at George Washington University.
New Zealand topped the list of the 2018 index of Islamicity  while no Muslim-majority country made it into the top 40, the survey conducted by Hossein Askari, an Iranian-born professor of International Business and International Affairs, and Scheherazade Rehman, director of the EU Research Center at the university, found.
First conducted in the 2010, the Islamicity index analyses political rights and international relations, human rights measures, law and economy in various countries, using the relevant verses from the Quran and the life of Prophet Muhammad as a reference.
New Zealand, which witnessed a mosque attack claiming the lives of 51 people earlier this year, is followed by Sweden, Holland, Iceland, Switzerland and Ireland as rating highest on the Islamicity Index.
Malta and Japan are two non-European countries which also made it into the top 20 on the index for 2018.
The Muslim-majority country with the highest ranking of 45 on the Islamicity index is the United Arab Emirates (UAE), according to the survey, followed by Albania with 46, Malaysia with 47 and Qatar with 48.
Turkey ranked highest on the index of economic Islamicity, ranking in 70th place, the study found. Inversely, the country's worst ranking was in international relations, measuring 148th out of 153 countries.
Turkey, which is over 98 percent Muslim, has been ruled by the Islamist Justice and Development Party (AKP) for 17 years with President Recep Tayyip Erdoğan supporting efforts to raise a pious generation.
Studies indicate however, that the country's Islamist regime is not leading toward an increasing level of personal piety with surveys showing the opposite in overall trends.
Overall, the study once again found that Islamic teachings were better represented in Western societies than in Islamic countries in 2018.