"ISIS is mobilised at a rate never seen in last 2 or 2.5 years".-Interior Minister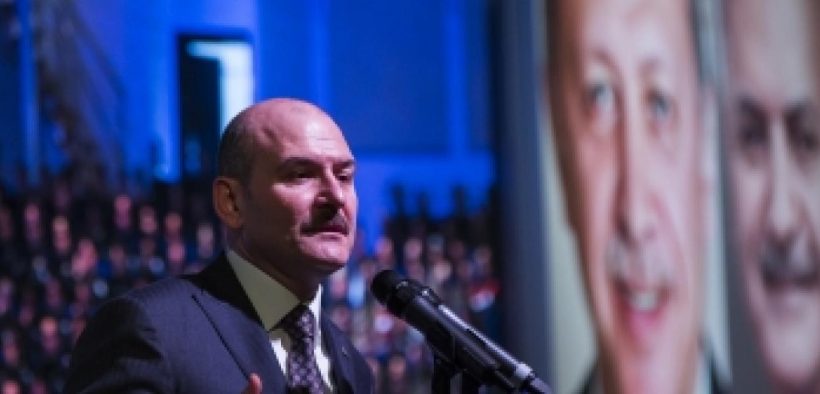 The Turkish security forces have been trying to prevent a serious threat over the past week, Turkish Interior Minister Süleyman Soylu said on Friday, without giving any details on the nature of the security threat, İhlas News Agency reported.
Soylu mentioned the security threat during a television programme on TGRT, in which he shared latest updates about a foiled attack in the Turkish Parliament on Tuesday.
Two suspects, a man and a woman, identified as members of the banned far-left Revolutionary People's Liberation Party-Front (DHKP-C) were detained on Tuesday after they arrived at the parliament building and tried to take a security official hostage before they were subdued.
Soylu said terrorist organisations in Turkey tried to increase their support with such attacks.
"Thanks to the attention, the efforts of our colleagues, we have been particularly tackling another threat for the past week, for 10 days. I cannot tell here what this threat is. We are tackling a serious threat related to Turkey," Soylu said.
Soylu said that security forces across Turkey, including Istanbul and Ankara were on alert against security threats. The interior minister said that security forces had been preventing dozens of attacks in Turkey without anybody noticing and criticised those who had failed to thank the Turkish police.
Soylu, on Friday responding to journalists questions, this time pointed to the Islamic State threat, said,
"ISIS is mobilised at a rate never seen in last 2 or 2.5 years. Our all of security units are on alert with regards to the matter."
ISIS did series of attacks in 2015 up until 2016's coup attempt. Its latest terror attack was new year's eve at an Istanbul night club attack.
Source: Ahval News