Turkey's Economy Set For Return To Recession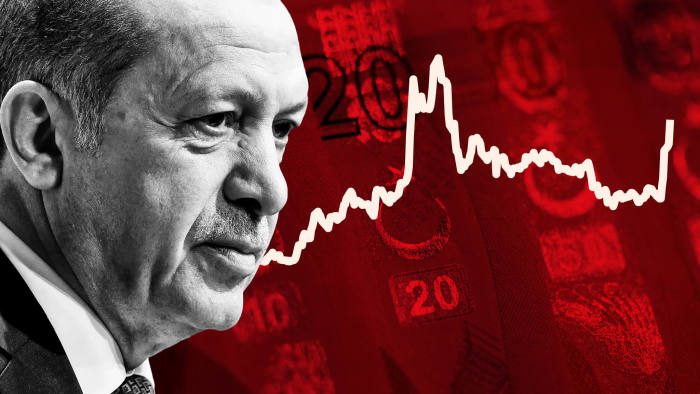 Turkey's economy will dip back into recession from positive quarter-on-quarter growth in the first three months of 2019, Fitch Solutions said.
The economy is contracting again after borrowing costs rose on the international markets for Turkey's heavily indebted firms, hurting business profits and consumer demand, Fitch Solutions said in a report published late on Monday. It is expected to contract 1.9 percent in 2019, it said.
At the same time, a surge in credit growth seen in the first quarter is reversing. The central bank (CBRT) and government now have limited ability to stimulate economic expansion due to worsening market sentiment, Fitch Solutions said.
"Our core view remains that Turkey will muddle through its precarious external financing position by once again deleveraging and containing domestic credit growth," Fitch said. "However, risks to our outlook are heavily tilted to the downside over the coming quarters, given risks of another lira sell-off and the inflationary pressures and higher external borrowing costs that come with."
Interest rates on loans for consumers and businesses in Turkey are rising again, according to the latest data from the banking watchdog and central bank. Meanwhile, consumer and business confidence are declining, official surveys show.
"We see monetary and fiscal policy having limited scope to support the economy, given investor aversion to further stimulus policies," Fitch Solutions said. "The CBRT has limited scope to ease monetary policy given still high inflation and the poor performance of the lira in H119."
Turkey's consumer price inflation slowed to 18.7 percent in May from 19.5 percent the previous month, the Turkish Statistical Institute said on Monday. The lira fell on the news because some investors feared that lower inflation might prompt the central bank to cut its benchmark lending rate of 24 percent prematurely.
The lira lost 28 percent of its value last year. It has fallen by about 10 percent since the start of January and traded at 5.83 per dollar in Istanbul on Tuesday.
Fitch Solutions said its report was not a comment on Fitch Ratings' credit ratings. The report was derived from its own research and independent sources, it said.