Erdogan deals a fresh blow to Turkey's economy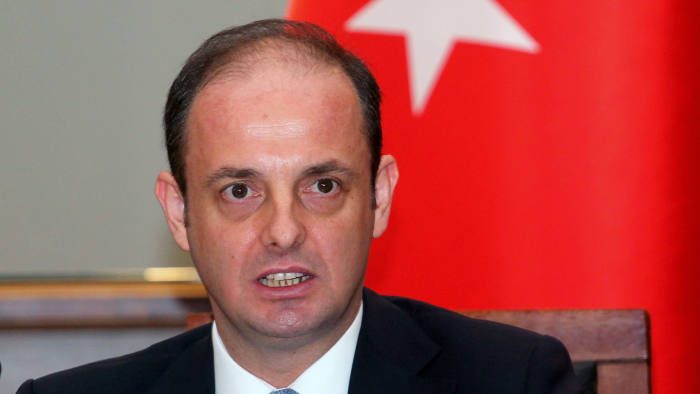 After Recep Tayyip Erdogan suffered not one but two chastening losses at the ballot box this year, Turkey's president would have been well-advised to take stock and set about repairing some of the damaged inflicted under his watch — not least to the fragile economy. Yet Mr Erdogan's reckless decision to sack Turkey's central bank governor on Saturday suggests he is in no mood to ease up on his autocratic tendencies or rein in his unorthodox economic policies.
Once again, Mr Erdogan has seriously undermined the credibility of a vital state institution and his government's monetary policy. Experts say Murat Cetinkaya's dismissal was illegal and it comes at a critical period for Turkey's beleaguered economy.
This week, the government is expected to begin taking delivery of a Russian S-400 air defence system, putting the Nato member on a collision course with Washington and raising the spectre of US sanctions. The last thing Turkey needed was another unnecessary incident to rattle investors and pile pressure on the volatile lira.
There have been tentative signs that the economy was beginning to stabilise after a crisis last year wiped 30 per cent off the value of the currency, sent inflation skyrocketing above 20 per cent and plunged the nation into recession.
That turmoil was in large part triggered by Mr Erdogan's policies — his stubborn refusal to accept that interest rates needed to be raised to cool an overheating economy, fuelled by a massive government-backed lending scheme that pushed up prices and widened the current account deficit. A row with Donald Trump over Turkey's detention of an American pastor and Mr Erdogan's decision to appoint his son-in-law, Berat Albayrak, as finance minister further unsettled investors.
The economy did emerge from recession this year after another government-driven surge in bank and state spending ahead of municipal elections. Inflation has started to cool, dipping to 15.7 per cent in June. There was even talk that interest rates of 24 per cent could be eased. Yet the gains are perilously brittle. Some analysts warn of the threat of a double-dip recession.
Turkish voters made their concerns with Mr Erdogan's economic management clear at the local poll in March. Despite an uneven playing field with the media in the grip of the government, Mr Erdogan's Justice and Development party (AKP) suffered a stunning loss. The AKP was defeated in Ankara and lost control of Istanbul, the commercial capital, for the first time since it took power 17 years ago.
Unwilling to accept the people's will, Mr Erdogan insisted on a rerun in Istanbul. The AKP lost the second vote in June by a wider margin. This time the president did not contest the results. Even within in his own party, the hope was that after a tumultuous cycle of elections — there have been four since a coup attempt in 2016 — the nation could finally enjoy some stability and focus on fixing the economy.
Those aspirations now appear naive. Few will believe the new governor, Murat Uysal, will be able to stand up to Mr Erdogan — who once described high interest rates as the "mother and father of all evil" — even if he wants to.
The president has not even deigned to offer a public explanation for the dismissal of Mr Cetinkaya, who had earned investors' praise for not bowing to pressure and cutting rates prematurely. With an economy reliant on foreign inflows, Mr Erdogan is playing with fire. He risks hastening his own demise if he pushes the economy off a cliff, but only after he has heaped more pain on Turkish consumers and businesses.
Source: Financial Times