Kurdish women's movement calls for international solidarity as Turkey jails Ayse Gokkan for 30 years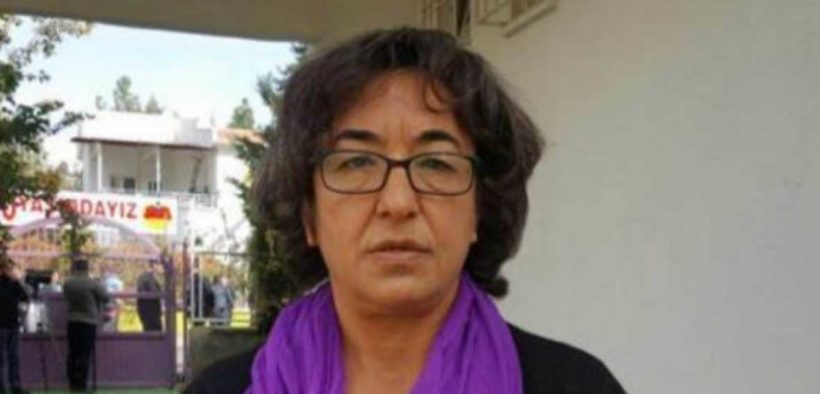 KURDISH women's rights activists branded a 30-year jail sentence handed to Free Women's Movement (TJA) chairwoman Ayse Gokkan by a Turkish court an "attack on all women fighting for freedom" today.
In an appeal for international solidarity, they said that they would not be intimidated by the misogynistic Turkish state and would continue their resistance undeterred.
"This is not an ordinary sentence and we do not take it lightly," TJA spokeswoman Xece Sen told the Morning Star.
"This is a punishment given to all women marching for freedom in the world, in Turkey and in the Middle East, and they are trying to intimidate us with arrests and prison sentences," she added.
She explained that the Kurdish women's movement is particularly targeted by the state with bans on their organisations and raids on their premises intensifying in what has been branded "a war on women."
Ms Gokkan has been arrested 83 times before and was hauled into custody once again in January this year.
Prosecutors charged her with "leading a terrorist organisation" and "being a member of a terrorist organisation," catch-all charges used by President Recep Tayyip Erdogan's government to stifle opposition to his autocratic rule.
But she struck a defiant tone in the courtroom today, denying the charges against her as politically motivated and refusing to give a defence.
Ms Gokkan said that she was being denied a fair hearing having been beaten and tortured following the last court hearing.
"Women, life, freedom is the cause of the whole world," she said, adding: "I have no defence in this court."
Democratic Regions Party co-chairwomen Saliha Aydeniz said in a press conference after the hearing that despite the heavy sentence they "will never take a step back from the struggle.
"Just as Kurdish women fought against the male fascist state's massacres of women, they will continue to do so now," she said.
Ms Gokkan has a long-standing history in the movement, and was described by Ms Sen as "an internationalist woman comrade and an intellectual," dedicating her life to the liberation of women.
She is a leading figure in the campaign for the right to speak in "our indispensable mother tongue," Ms Sen said.
"We call on all international organisations, human rights organisations, women's organisations and legal defenders to raise their voice against the unlawful punishment given to Ayse," Ms Sen said.
By: STEVE SWEENEY
Source: Morning Star