Refugees forced to claim asylum in 'jail-like' camps as Greece tightens system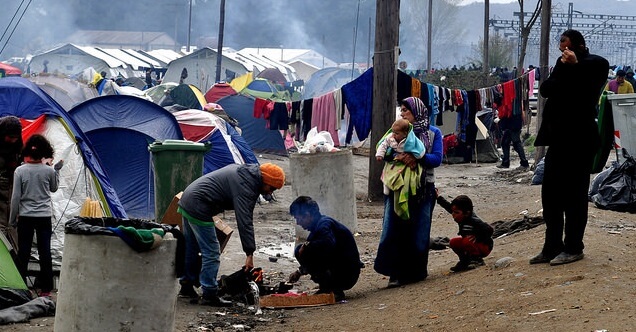 When Hadi Karam*, a soft-spoken Syrian, decided to leave the war-stricken city of Raqqa, he knew the journey to Europe would be risky. What he had not factored in was how technology would be a stumbling block once he reached Greece.
"I never thought Skype would be the problem," says the young professional, recounting his family's ordeal trying to contact asylum officers in the country. "You ring and ring and ring. Weeks and weeks go by, and there is never any answer."
Karam, his pregnant wife and son spent two months trying to cross the land border Syria shares with Turkey – a feat accomplished after nine attempts. Travelling to Rhodes from Turkey and on to the port of Piraeus took less than a week.
But negotiating Greece's labyrinthine bureaucracy to notify authorities of their desire to apply for asylum has taken the best part of a year. "When, finally, I did get through I was told I could go for my interview in March 2022," Karam says. "Until then we're stuck here with nothing to do but wait in the camp."
Yet, the family is also lucky.
Last week, in keeping with its mantra of "tough but fair" migration policies, Athens' centre-right government announced that asylum procedures for first-time applicants would only be permitted in state-run reception centres. Use of the communications app, it said, would be limited strictly to those whose applications have been rejected and want to appeal.
Temporarily preventing all access to the asylum procedure, limiting people's freedoms … is not the answer
"There are people who for years evade detection by never declaring themselves to authorities," says Marios Kaleas, the country's top asylum-service official.
"For purposes of control, of having a full picture of who is here and for national security and public order reasons, they have to be traced."
How long the registration process will take, or where the "specially designated" sites will be, has yet to be decided, he says.
"We're still discussing location, but what I do know is that there'll be two centres, one in the north [of the mainland] and one in the south."
Although Greece has seen a dramatic drop in arrivals since 2015, when it was at the centre of a refugee crisis – with more than 800,000 people crossing the Aegean Sea – its proximity to Turkey still makes it a popular route for those in Africa, Asia and the Middle East fleeing war, poverty and persecution.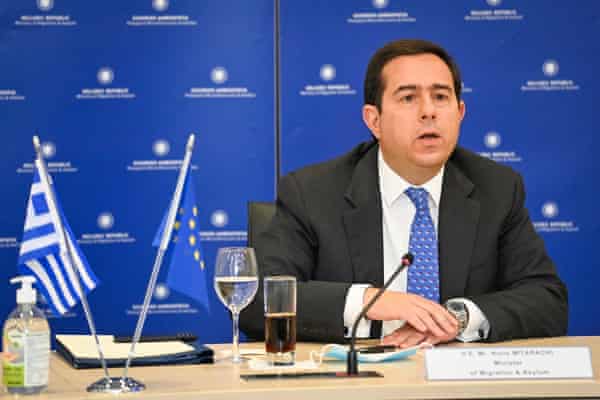 "We set ourselves a goal to change what was happening at entry points," he told the nation's public broadcaster, ERT. "From open structures like Moria, which shamed the country, we can now talk about closed, controlled structures, which provide decent living conditions," he said, referring to the notoriously squalid open-air camp on Lesbos that was gutted by fires last year.
On the back of such rhetoric, and with Europe hardening its stance towards refugees, aid workers worry that the abrupt policy change is aimed more at "controlling and containing" asylum seekers than making their lives easier.
Corinne Linnecar, advocacy manager at Mobile Info Team, a Greece-based charity that has long assisted people with asylum requests, describes the measure as chaotic and ill-defined. "Delays in entering the asylum system were not due to people trying to evade the authorities but instead were a consequence of an inefficient system," she says. "This policy change will only see more delays."
Under a lottery-like procedure first enforced eight years ago, those who arrive via the mainland, as well as Crete and Rhodes, have been required to use Skype to inform the Greek asylum service of their wish to apply for international protection. The pre-registration system, which does not apply to Lesbos and other frontline Aegean isles, was a necessary first step before applicants received an appointment to register their claim in person.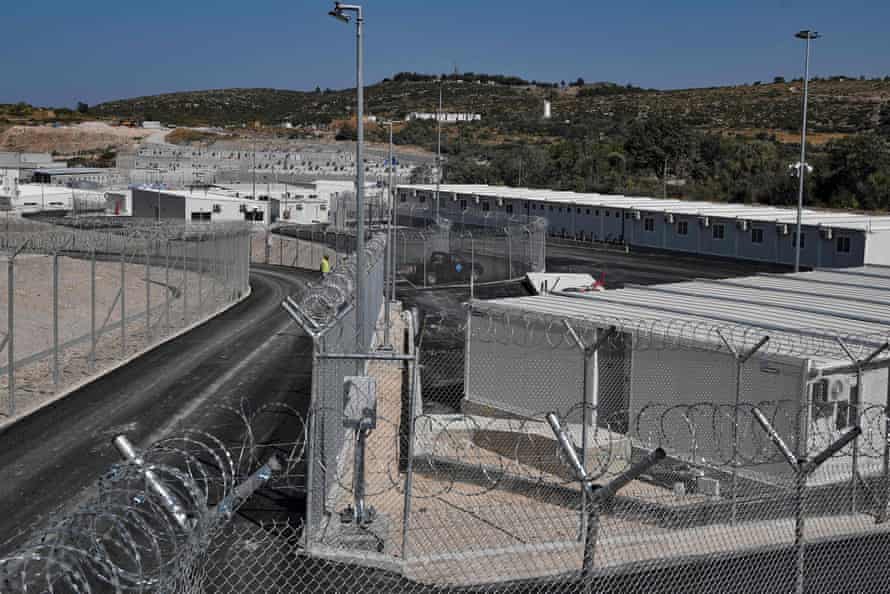 But as Karam and thousands of others have discovered, the system, which offers 210 slots in 17 languages a week, was often a huge impediment to requests being made.
A recent study by Mobile Info Team found, on average, people had still not reached an asylum officer through the app after 14 months. Without registration, asylum seekers remain invisible, unable to access healthcare and legal protections, with many attempting to move on in frustration, continuing their journeys into central Europe through the Balkans.
"The Skype procedure as it stood was inhumane, forcing people to remain undocumented and destitute for many months and often years," says Linnecar.