HDP demands action over torture and medical negligence in Turkey's jails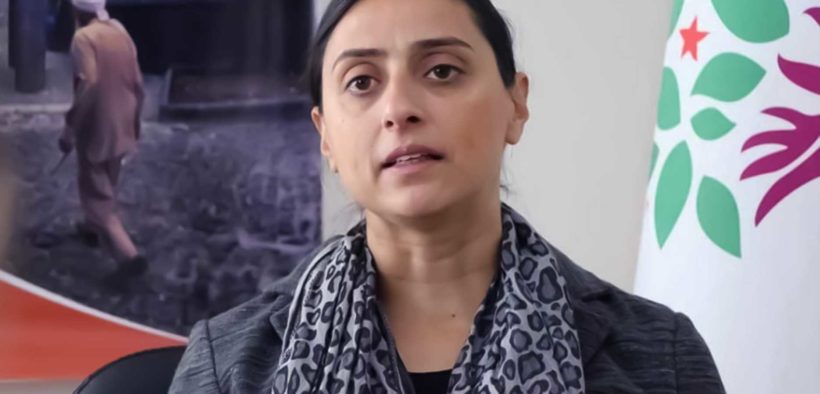 TURKEY'S opposition Peoples' Democratic Party (HDP) issued an urgent appeal for international support for sick prisoners being mistreated in Turkish jails today.
The party's foreign affairs spokespeople Feleknas Uca and Hisyar Ozsoy highlighted the case of jailed former HDP MP Aysel Tugluk who suffers with dementia.
Her health has continued to deteriorate and she no longer recognises people and cannot care for herself, the pair said in a joint statement.
Despite this, the Turkish authorities insist that she is well enough to remain in prison where she has been held since December 2016 after being detained on trumped-up terrorism charges.
"As we have repeatedly underlined in our statements, Turkey's prisons have become centres of ill-treatment and torture," Ms Uca and Mr Ozsoy said.
The treatment of jailed Kurdistan Workers Party (PKK) leader Abdullah Ocalan is well known, they said, explaining that he has been held in isolation for most of his time behind bars and denied access to lawyers and family visits.
"Many prisoners across Turkey live under similar conditions of extreme isolation, torture, and ill-treatment, which has been exacerbated even further during the pandemic. Such conditions have led to suicides in prisons and the death of sick prisoners," they said.
According to human rights organisations, there are currently over 1,600 sick prisoners in Turkish jails.
Turkey's prison population has expanded rapidly under President Recep Tayyip Erdogan.
Some 131 new prisons were built between July 2016, when there was a failed military coup, and March 2021.
The £960 million expansion of prison capacity has increased it by 70 per cent, from 180,000 in 2016 to 320,000 in 2021.
Turkey has the highest imprisonment rate of the 47 Council of Europe member states, with 357 detainees per 100,000 people.
Treatment of political prisoners has come under the spotlight once more after a spate of suspicious deaths in the last few months, including that of Kurdish political prisoner Garibe Geze.
Her death was treated as suicide by prison authorities although doubt has been cast on the official narrative by fellow inmates at the Kandira prison where she had been held in solitary confinement.
Ms Geze had raised allegations of rape and sexual assault by prison staff in the weeks leading up to her death.
Despite HDP MPs highlighting the deaths and the plight of the sick prisoners in Turkey's Grand Assembly and to the Minister of Justice, no action has been taken.
HDP appealed to the UN, Council of Europe, women's and human rights organisations "to take immediate action for Aysel Tugluk and all sick prisoners and against this inhumane situation in Turkish prisons before it is too late."
A petition demanding Ms Tugluk's release can be signed here: https://ayseltuglukicin1000kadin.org/english/
Source:Morning Star