Greece and Turkey urged to rescue Syrian refugees trapped on river island for over a week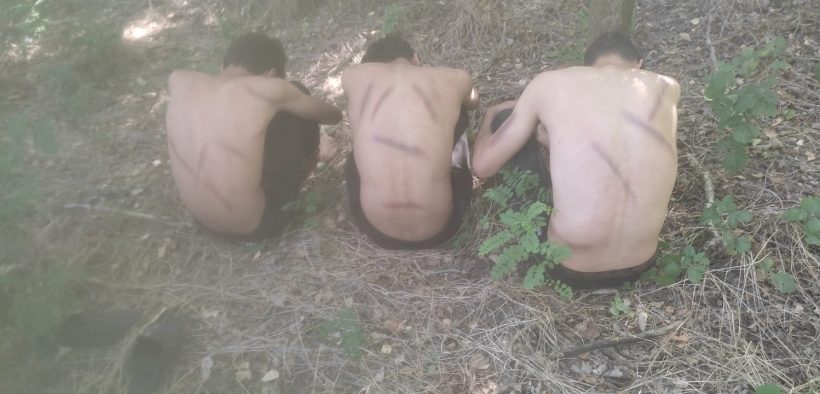 THE Greek and Turkish governments were today called on to launch an urgent rescue of Syrian refugees trapped for over a week on an islet in the river that separates the two countries.
About 70 people have been stuck on a small island in the Evros River since August 5, and at least three of them have already died, including a five-year-old girl after she was stung by a scorpion. Her sister was also stung, but her fate is not yet known.
Alarm Phone, an activist network that operates an emergency hotline for people at Europe's edges, was first contacted by the group on August 6.
Since then, the refugees have gained the attention of international media, Amnesty International and other human rights groups.
Last week, the European Court of Human Rights issued an interim measure (like the one that stopped the British government's deportation flight to Rwanda in June) ordering the Greek government to launch a rescue. But none has yet been forthcoming.
On Saturday, Alarm Phone shared a message its activists received from Baida, one of the refugees on the island, saying: "The girl that got stung by a scorpion is in [a] bad condition. We are still trying to reduce her temperature with the river water and drink it, but she is afraid that the river water will harm her because it is polluted.
"I do not know what to do. [We're] really tired of everything. Please help us in any way."
The Greek government has claimed that the island is in Turkish territory and that it is therefore unable to help. The Turkish authorities claim the opposite.
"Historically, this is the first time that the two states have voluntarily renounced their sovereignty for border territory," Greek human rights lawyer Alexandros Georgoulis told the Star today.
"The victims of this cruel border policy are trapped and in imminent danger. The international community needs to enforce mechanisms for protecting these people and their rights."
An Alarm Phone member, going by the name Rosa, told the Morning Star of the hypocrisy of the Greek state's welcoming attitude to western tourists, while the country remains "a hell on earth for refugees, migrants and people on the move."
She said: "As Greece and Turkey reposition themselves on the global chessboard since the start of the Ukraine war, the weak are paying the price as usual."
Ben Cowles
Source: Morning Star