Erdogan a vehicle for Turkey's Eurasianist deep-state elements – analyst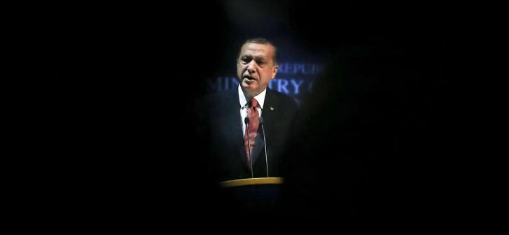 Turkish politics demonstrates the immense influence of Eurasianist deep-state elements which control the Turkish military while temporarily tolerating and supporting President Recep Tayyip Erdoğan, wrote Mehmet Efe Çama, political science professor at Memorial University of Newfoundland in analysis published in Gülen movement-linked Turkish Minute news site.
These deep-state elements are using the power of Erdoğan to convince Islamist-conservative grassroots groups in Turkish politics of the necessity of the current political course, according to Çama.
Leaving behind a zero-sum game mentality, Turkey went through a de-securitisation with its regional policy of "zero problems" after 2005, few years after Erdoğan came into power the analyst wrote, which brought transparency and accountability in domestic politics.
As Turkey increased basic freedoms and per capita GDP, Ankara restored relations with Greece; started a constructive normalization process with Armenia, and increased its bilateral trade relations with almost all regional countries, including Syria, Iraq, Bulgaria, Georgia, Russia and Ukraine, the article stressed
However, three major interconnected events changed this positive outlook, Çaman highlighted: a large-scale corruption scandal in 2013, the release and reactivation of all jailed Eurasianist deep-state military personnel and the July 2016 coup attempt.
As such, Erdoğan and his inner circle had to ''abandon the successful negotiation process with Kurdish separatists for a political solution to the problem and give up their pro-Western foreign policy orientation, including its democratisation side effects,'' he said.
This lead to a criminalising of all former allies of Erdoğan, including liberals, Kurds and Gülenists.
''The anti-Western faction in the Turkish military maximized its power and dismissed large numbers of military personnel of all ranks – almost 50 percent of all generals and admirals of Turkish forces and about 18,000 high, middle and low-ranking officers – after the 2016 coup attempt. Currently, the reactivated deep-state military personnel are in key positions in the Turkish armed forces,'' Çama wrote.
Western media and analysts have a hard time understanding why Erdoğan has arrested or detained about 500,000 people in Turkey; jailed 11 democratically elected Kurdish lawmakers as well as more than 100 Kurdish mayors from the pro-Kurdish Peoples' Democratic Party (HDP) and over 160 journalists, and discharged 170,000 public servants and 8,000 academics, the analyst notes.
Noting that the number of firing of  public servants is 35 times higher, the number of purged academics is 54 times higher and the number of purged and jailed military personnel is 31 times higher than after the full-scale military intervention of 1980, Çama says the current figures are evidence of the Turkish Republic being replaced by another state.
Erdoğan and his inner circle do not reflect the real power constellation in Turkey.
In looking for answers to questions such as "can Erdoğan alone control the powerful Turkish military? Why did Erdoğan terminate the "Solution Process" with the Kurds? It was his greatest project and the biggest risk of his entire political career. Why did he change course in Syria and in Turkey's general foreign policy orientation? Why did he decide to develop a strategic partnership with Russia? Why did he purge so many soldiers in the Turkish military and bureaucracy?'' one is forced to consider Erdoğan's new deep-state partners, according to Çama.
In Turkey, there is no iron-fisted type of monolithic Erdoğan regime, as is widely believed, Çama said, but rather a power balance.