NBA Star Enes Kanter Calls Out Rep Ilhan Omar Over Turkey Sanctions Vote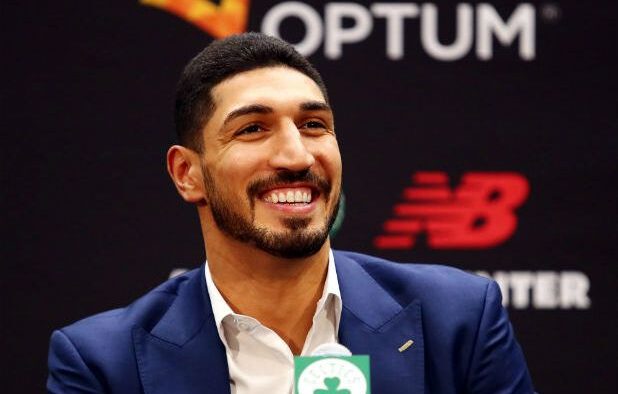 Enes Kanter, a Turkish NBA player who has been publicly critical of Turkish president Recep Tayyip Erdogan, criticized Democratic Rep. Ilhan Omar Tuesday night for appearing to be on Erdogan's "payroll."
"What an absolute disappointment and shame that the only democrat who did NOT support the Turkish bill aiming to stop the killing of innocent people is @IlhanMN who seems like on #DictatorErdogan 's payroll working for his interests, but not for the American people and democracy!" the Boston Celtics center wrote on Twitter.
The freshman congresswoman, a frequent target of President Trump, voted against a bill to impose economic sanctions on Turkey over its offensive against Kurdish forces in northern Syria.
A representative directed TheWrap to a series of tweeted comments from Omar, which read, "My issue was not with the substance of this resolution. *Of course* we should acknowledge the Genocide. My issue was with the timing and context. I think we should demand accountability for human rights abuses consistently, not simply when it suits our political goals. My focus has and will always be to make sure our foreign policy is consistent, coherent and my votes will as well."
Born in Switzerland to Turkish parents, Kanter began his pro career playing for a basketball team in Istanbul. While he was drafted to the NBA in 2011, he has continued to be a political activist and regularly shares his views on Twitter.
Kanter also appeared to obliquely respond to LeBron James' comments after the Los Angeles Lakers star spoke about an NBA executive who tweeted in support of Hong Kong pro-democracy protesters and caused a spike in tensions between China and the NBA, saying that Houston Rockets general manager Daryl Morey "wasn't educated on the situation."
In subsequent tweets, Kanter provided a description of personal difficulties he's experienced since becoming such a public critic of Turkey's authoritarian president.
Source: Wrap