Kurdish journalist hits out after unlawful detention in Turkey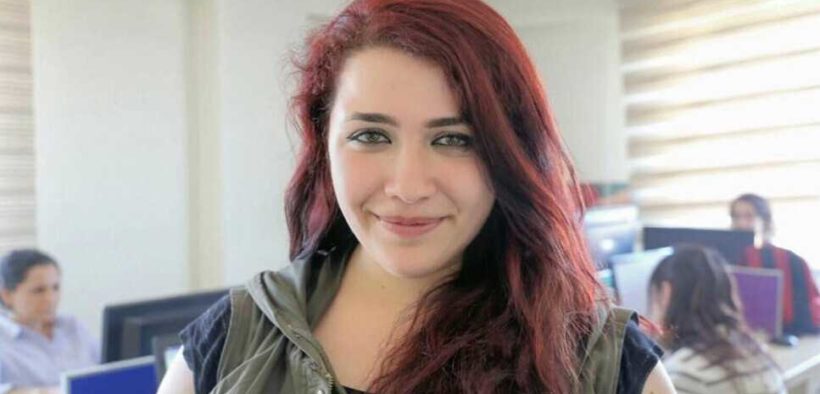 KURDISH journalist Beritan Canozer has hit out after saying she was "unlawfully detained" for four days in Turkey last week after covering a demonstration held last November opposing violence against women.
She spoke to the Morning Star after she was released on a judicial control order last Friday, after she was accused of being a member of the banned Kurdistan Workers' Party (PKK).
Ms Canozer was detained in the largely Kurdish city of Diyarbakir along with 21 other women, including those from the Rosa Women's Association, which was also targeted by security services last year.
She was charged for covering a press statement made by Peoples' Democratic Party (HDP) co-chair Pervin Buldan for Jin TV on November 25, which is International Day Against Violence Against Women.
"In other words, it is considered a crime for a journalist to follow the news," she told the Morning Star. "We are treated as activists or participants, not as reporters there. Our journalism is not recognised."
But she explained that she was not there as an activist or a participant, insisting that the public has the right to be informed of the news.
"We are journalists. We have no relationship with any political party or institution," she said.
During her interrogation ordeal she was asked why she calls the repression of the Kurdish women's movement in Turkey "a political campaign of destruction" and whether she considers PKK leader Abdullah Ocalan an honourable fighter.
Ms Canozer has been frequently targeted by the state and was first arrested in 2015 on terror charges for being "too excited" while reporting on a protest rally.
She was released after three months behind bars on pre-trial detention and was finally acquitted in 2017.
In 2019 she was again charged with membership of a terrorist organisation and spreading terrorist propaganda based on a number of comments on social media.
"Efforts to target us through this will be fruitless," she said defiantly. "We are journalists and journalism is not a crime."
She vowed to continue with her reporting and "women-focused journalism."
Turkey has been accused of waging a "war on women" with leading political figures and organisations targeted by the state.
President Recep Tayyip Erdogan's decision to withdraw from the Istanbul Convention, a Council of Europe treaty which obliges signatories to tackle gender-based crime and discrimination, has drawn global condemnation.
By: Steve Sweeney
Source; Morning Star