'Traitors in our own country' – Turkish cadets dismissed after coup attempt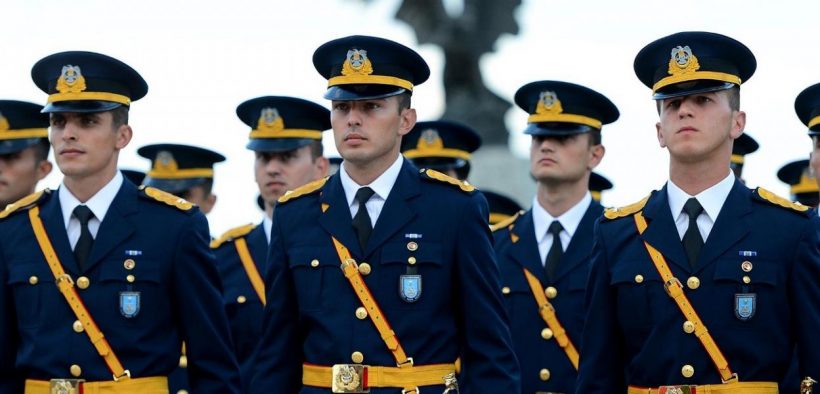 By Dicle Esiyok
As the smoke cleared on the morning after the attempted military coup against Turkish President Recep Tayyip Erdoğan's Islamist government in July 2016, a crackdown on the armed forces was inevitable.
Yet alongside the officers accused of planning and carrying out the coup attempt, more than 10,000 military cadets also lost their places at military schools in the ensuing purges, and hundreds of them have received life sentences for "attempting to overthrow the constitutional order by force and violence".
The plight of the cadets has fallen out of the public eye, leaving families and supporters to continue campaigning for them through social media. But besides those who received life sentences, thousands more have seen their lives destroyed.
Their dismissal not only crushed their dreams of a military career, but left a permanent black mark on their record that places them under suspicion from their fellow citizens and unable to find work.
"My schoolmates and I were on leave, so I had no involvement in the coup attempt," Mehmet, who began his non-commissioned officer training with the Turkish Gendarmerie in 2015, told Ahval.
"But on July 31, 2016, 16,000 cadets were removed from their schools and sent to universities when an emergency decree shut down military academies. They haven't got any evidence against us and they aren't opening any new investigations, but we've been deprived the honour of wearing our uniforms," he said.
That decree has had serious repercussions for Mehmet's life, barring him from working for public institutions, including the police force, or from applying again to become a soldier. Unable to continue his military career, Mehmet has been forced to find work as a porter unloading freight.
Cahit, another former gendarmerie cadet, said the black mark left on his record when he was dismissed from his training had made it nearly impossible for him to find a career despite finishing law school.
"I can't be a prison officer, I can't be a court bailiff, I can't be a civil servant, or a police officer or a professional soldier. Leaving aside public institutions, I can't find work in the private sector either," he said.
Cahit said the fact he was dismissed from the academy by decree is a permanent fixture on his record that arouses suspicion wherever he goes. The government has said the thousands of officers, academics, legal professionals and others it has dismissed since 2016 are linked to the Gülen movement, Islamist former allies of the government accused of orchestrating the coup attempt.
"Even when I go to pick up medicine from the chemist they ask if I've been dismissed. I want to get married, it's even an obstacle to that. Who wants their daughter to marry someone who's been dismissed in the FETÖ purges?" asked Cahit, referring to a commonly used Turkish term for the Gülen movement.
Ahmet was one month away from graduating when he was dismissed from the military academy. He and his classmates were presented with diplomas that referenced the decree closing their academies – once again in effect a black mark on their records.
"After my school closed I went into depression and didn't leave home for three months. My relationships with my extended family broke down," said Ahmet, adding that the mention of the decree on his diploma had prevented him from finding work.
"I had to start university again, I'm studying mechanical engineering from the start. Thanks to the decree three years of my life have been wasted," he said.
Bekir also switched universities after being dismissed, but found himself treated with suspicion and, already suffering the mental effects of seeing his ambitions crushed, he dropped out. He applied twice to take the police exams, but was eliminated due to his status as a dismissed cadet, and is currently studying at university and looking for a job.
"I've attempted suicide. But I've never been a member of any terrorist organisation or any religious group. In the eyes of the law my record is clean," he said.
Former cadet Ömer was detained and spent 20 months in prison after the coup attempt, but received no compensation upon his release.
"We've become traitors in our own country. Do you know what it means for someone willing to die for their country to be seen as a traitor?" asked Ömer.
Emin, whose son was had served as a cadet before the coup attempt, described how his dismissal had affected the entire family.
"I began finding it difficult to sleep and developed stomach problems. The doctor has put me on anti-depressants. His mother has come down with hypertension, and his sister has forgotten about herself and left high school to support him, fearing he could attempt suicide," said Emin.
Former Turkish officer and military analyst Metin Gürcan examined the issue last year and found it increasingly problematic. "Handing down life sentences to such young people for just following orders during a clamorous night, when confusion reigned across all ranks of the army, is clearly hurting the public's conscience," he wrote for Al-Monitor.
Source: Ahval News