Lesson from Tunisia: Political Islam is not the solution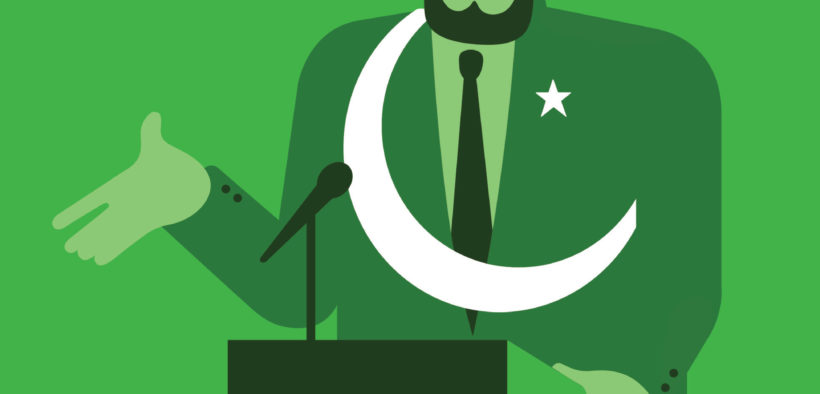 Events in Tunisia have reinforced what many warned might happen with the involvement of the Muslim Brotherhood in that country's governance. Tunisians — like the citizens of several Arab countries before them — have now thoroughly seen through the charade that is the Brotherhood and its slogan,"Islam is the solution," which is no more than a figment of jaundiced imagination designed to hijack emotions, and in reality resolves nothing on the ground.
The Islamist Ennahda party has been in power for two years and, if the country's collapsing economy and failure to handle the coronavirus pandemic prove anything, it is that modern states need brainy technocrats, not bearded theocrats. They have also given the lie to Ennahda's being a "democratic Islamic" party. When will we learn that such parties pretend to be civil and democratic when it suits them? The moment that pretense is no longer useful, the masks come off and the party's true colors emerge — generally to the detriment of anything "democratic."
Let us not forget what Hezbollah did in Beirut in 2006-2008, when Prime Minister Saad Hariri wanted to discuss restricting weapons to only the Lebanese Army, and controlling the airport. Hezbollah took over Beirut by force, despite having representatives in parliament. Similarly, just think of what Hamas has done in Gaza,and how its hunger for power has far exceeded the priorities of Palestinian unity and the Palestinian cause.
It was therefore predictable that Ennahda ideologue Rached Ghannouchi's response to recent events was to issue threats. He told both The Times of London and Corriere della Sera in Italy  that refugees would flood into Europe if democracy were not restored in Tunisia. Knowing very well how sensitive Europeans are to this, he thought he might succeed in blackmailing the international community. He seems to have forgotten, however, that due to his mismanagement, Tunisians have been flooding into Europe for the past two years — the very period when he and his party have been in power. The sobering fact is that 14.5 percent of migrants who arrive illegally in Italy are from Tunisia.
Whatever Ghannouchi says now, he cannot deny that his party is being investigated for accepting foreign funds and anonymous donations before the 2019 elections.
As for Ennahda's threats of terrorising Europe and violence in Tunisia, they were neither new nor unexpected — just the common ploy by Islamist parties to divert attention from one problem by creating another.

Faisal J. Abbas
And here are some startling statistics: There were 6,798 protests in Tunisia in the first half of 2021, and 15,000 deaths from COVID-19 in the same period. There was a 200 percent increase in COVID-19 infections and an economic contraction of 21 percent from April 2020 to the first three months of 2021, creating unemployment at a rate of 17.8 percent. Most tragic of all, there were 78 cases of suicide attributed to poor living conditions in the first half of this year.
The blame for all this falls squarely on the shoulders of Ennahda, and the people of Tunisia did not hesitate to realize that and take to the streets in protest. It fell to President Kais Saied to act to save the country. As for Ennahda's threats of terrorising Europe and violence in Tunisia, they were neither new nor unexpected — just the common ploy by Islamist parties to divert attention from one problem by creating another.
The Islamists did not anticipate that President Saied would act courageously and quash all suggestions of a coup. He even took the opportunity to quote the French statesman Charles de Gaulle: "Why do you think that, at 67, I would start a career as a dictator?"
As the New York Times correspondent Vivian Yee put it in her report from Tunisia: "… a decade of stubborn unemployment, rising poverty, metastasizing corruption and political deadlock — and now the pandemic — have wiped out faith in the government." Yee said nearly every Tunisian she spoke to seemed pleased, many even enthusiastic, with what Saied had done. That is quite a testament to just how fed up the people were with Ghanouchi and his Islamist party.
The good people of Tunisia deserve better than what they have endured. Those who are worried about what Saied is doing should look at Tunisia's history, and understand that he is doing the right thing by adhering to the principles put into practice by the much-revered President Habib Bourguiba — the nationalist leader who put Tunisia on the modern path to progress.
By: Faisal J. Abbas  – editor in chief of Arab News. Twitter: @FaisalJAbbas
Source: Arab News
***Show us some LOVE by sharing it!***