Turkey arrests 4 more Kurdish mayors in Southeast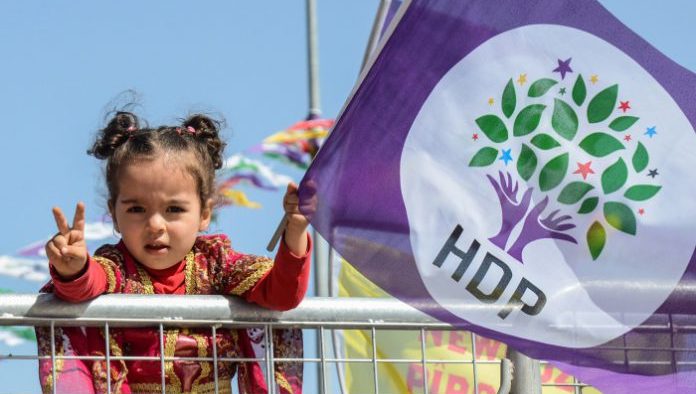 In a widening crackdown on elected mayors from the Kurdish Peoples' Democratic Party (HDP), Turkish police teams on Friday detained four district mayors in the country's Southeast following raids on their houses, the Mezopotamya news agency reported.
Savur district Co-mayor Gülistan Öncü, Mazıdağı district Co-mayor Nalan Özaydın and Derik district Co-mayor Mülkiye Esmez, all in Mardin province, as well as Suruç Mayor Hatice Çevik in Şanlıurfa province were detained following police raids on their homes in the early hours of Friday.
Following the detentions, the municipal buildings were blockaded by police teams.
In addition to the mayors, several municipal employees at the Derik Municipality were also detained.
The mayors were reportedly detained as part of ongoing terrorism investigations into them.
Suruç Mayor Çevik came to public attention in October 2015 when she lost her daughter and her sister-in-law in explosions during a peace rally in Ankara where 109 people were killed and around 500 were injured. Çevik was also injured in the attack, the deadliest in the history of modern Turkey.
The Islamic State in Iraq and the Levant (ISIL) assumed responsibility for the twin bombings.
Ankara accuses the HDP of links to militants of the outlawed Kurdistan Workers' Party (PKK). It has now replaced around 15 mayors from the HDP on alleged links to terrorism since municipal elections in March.
In August Turkey first removed the mayors of Diyarbakır, Mardin and Van, three metropolitan cities won by the HDP.
All the mayors, who were democratically elected in local elections on March 31, have been removed from office by Turkey's Interior Ministry.
The controversial practice of removing and arresting mayors was also widely implemented during Turkey's two-year-long state of emergency following an attempted coup in 2016.