Are Turkey's torture chambers back?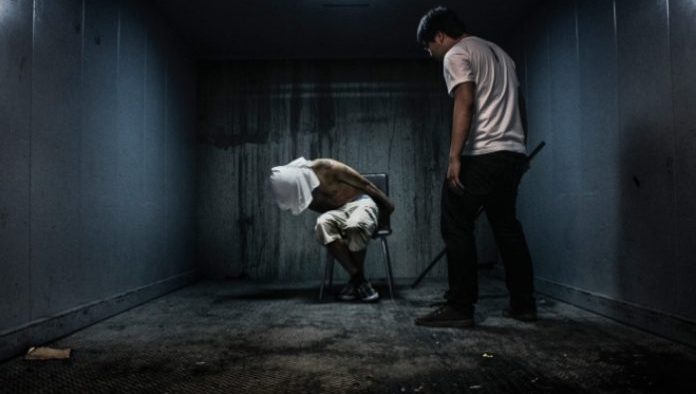 In the wake of the 2016 coup attempt, torture and abusive and degrading treatment are again becoming the norm in Turkish prisons, rather than the exception, Turkish news site Diken saidon Tuesday.
"Allegations of torture in detention centres came up the first time in many years after the coup attempt on July 15, 2016," Diken said.
Since then, a series of reports involving torture, including against dozens of Turkish diplomatsand a group of detainees in the southeast, and Turkey's new security forces impunity laws have prompted concerns that the country is regaining its infamous old habit of systematic torture, according to Diken said.
The impunity is provided to torture perpetrators in three ways, Turkey's Human Rights Association Head Öztürk Türkdoğan told Diken.
First, torturers are protected by the state of emergency decrees, which later became law, lifting criminal liability. Next, prosecutors and judges undermine torture cases and the preventive mechanisms, like Turkey Equality and Human Rights Institution, fail to work since its members are appointed by the country's president, Türkdoğan said.
The failed 2016 coup attempt, which is blamed on followers of the Islamist preacher Fethullah Gülen, and the resumption of armed conflict with Kurdish militants have enabled Turkish authorities to detain thousands on alleged links to these groups, according to Diken.
And the state of emergency declared shortly after the coup attempt granted security and judiciary officials unmatched powers against those deemed to be enemies, since a decree, which was implemented days after the coup attempt, lifts public workers' legal, administrative, financial and criminal liability under the state of emergency, Diken said.